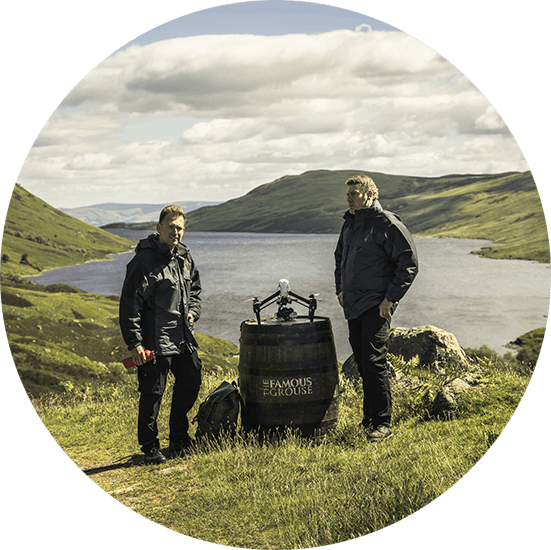 Behind the Scenes
Top of the world
The film was shot at Glenturret Reservoir near Crieff, Scotland. We used a drone to capture cinematic footage of the stunning scenery, despite challenging wind conditions. The cairn at the peak of Choinneachain Hill (2582ft), with dramatic views of  Loch Turret below, provided the perfect location to greet hikers with a dram.
Using Facebook to test for success
Our launch plan included a total of 8 Facebook ad sets. This enabled us to test the variables that could have a positive impact on the success of the piece. For example copy, CTA, targeting, pacing and campaign objectives. This helped establish the most effective ad strategy with the budget available.
A sneak 'peak'
Ahead of launching the film, we shared a teaser post giving The Famous Grouse fans an indication that something great was on the way. The comment thread was inundated over the course of the day with fans trying to guess what was coming, and the post generated a 15% engagement rate.