Behind the scenes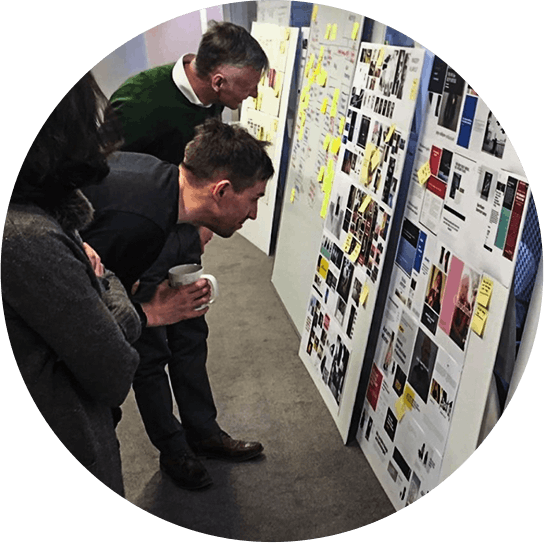 A co-located team
We collaborated very closely with Galleries to achieve the best possible results. Two members of the client team worked with us in-house on a regular basis during the design and development of the site. This meant we had full access to their expertise and knowledge throughout the process.
Fulfilling a broad range of audience needs
To cater for different users, we provided different depths of experience for people to explore. This includes related content those who want to delve deeper, a full shop, CRM integration and support for visitors and donations.
Innovative technology
Creating a site that can host 92,000 high res artworks required some very specific high-tech solutions. For example, we created an image upload and storage system using a 'middleware' tier. This stores complex catalogue data along with each image. We also created an automated colour picker and a powerful zoom tool.