Behind the Scenes…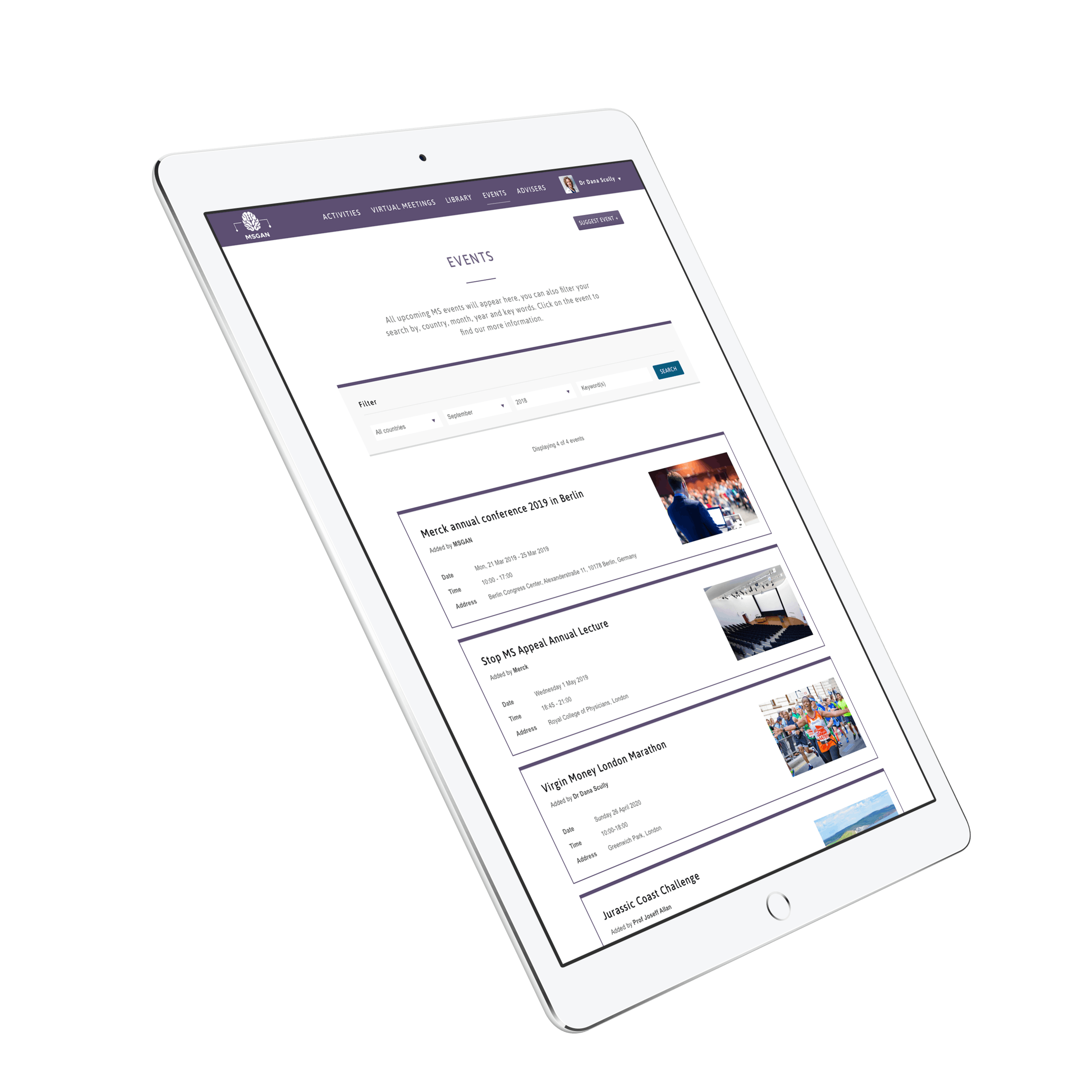 A multidisciplinary virtual team
In the first two years of the project, Merck invited and registered over 120 clinical experts to MS GAN, including key opinion leaders within the MS field, such as neurologists, immunologists, and neuropsychologists.
This multidisciplinary virtual team have completed 41 activities so far, providing unique and invaluable medical feedback to the Neurology & Immunology team at Merck. Seven virtual advisory meetings have already been held, to enable debate and discussion around hot topics and newly released congress data.
Leveraging a cross-industry team
The platform is the result of collaboration between three cross-discipline delivery teams, combining Cello Health's experience in healthcare advisory (including an existing 10 year relationship with Merck), Signal's digital service capabilities and Merck's in-depth understanding of the global MS expert network.
A global healthcare leader
Merck has been a global healthcare leader for over 125 years, with more than 20 years of experience in MS care and finding solutions for patients' significant unmet medical needs. The company operates in more than 140 countries. It is known as Merck in the United States and Canada, and MSD in the rest of the world.
Enabling sustainable scientific creativity
Participation in one-off or short-term virtual meetings is not new for pharmaceutical and healthcare professionals. In contrast, MS GAN has been developed as a sustainable and growing digital resource. It makes interactive and disease-specific content available to consented participants within an open-ended timeframe. This allows for limitless discussion and collaboration around present and future MS therapies, without the need for excessive air travel.
Managing complex compliance and regulatory issues
MS GAN was developed to facilitate continuous engagement with contracted advisers. Both Merck's legal and regulatory teams have been closely involved in the setup and development of MS GAN, providing guidance to ensure the platform's compliance.

As part of the development process, we also identified and implemented functionality which simplified adviser contract management. This ensures that contractual documentation is available for private viewing and download via each adviser's secure MS GAN profile at any time. In addition, the data policy agreement is continuously monitored to ensure that it is current and that the new EU GDPR rules for managing adviser information and data are being observed.