Behind the scenes...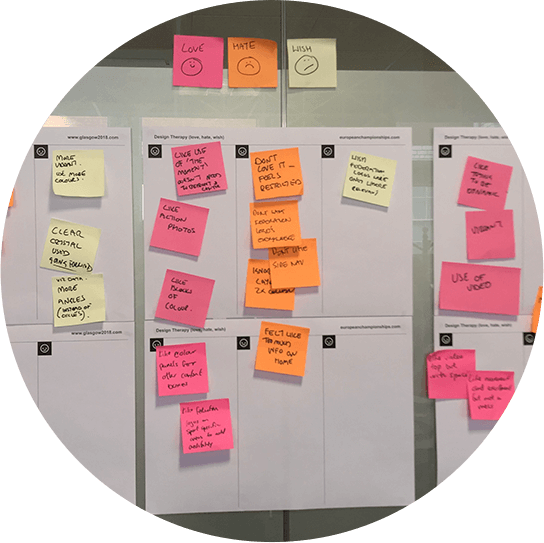 Streamlined development process
We built both sites on Drupal using two guiding principles to ensure fast progress. First, separation of front-end visual styling and back-end code meant that both teams could work at the same time, speeding up development. Secondly, a component-based design and build made it easily expandable and customisable.
Removing hurdles for content teams
We tailored both builds based on insights we discovered during the Discovery phase. For example, we created a custom CMS backend using Drupal that prioritised ease of use. This freed up the content team to work fast during the live event.
Extra functionality for Events-time
The Events-time site included live schedules, real-time results, medal tables, athlete info, highlight clips and 'watch live' signposting. We also created a Media Centre using detailed filtering and taxonomies, so reporters across the world could access breaking news. And we generated embeddable and branded results widgets for partner sites to display.
A flawless sporting record
This wasn't the first time we've supported a major sporting event. We also gave a 'flawless' performance (the client's words, not ours) as lead digital partner for the 2014 Commonwealth Games in Glasgow.