Behind the scenes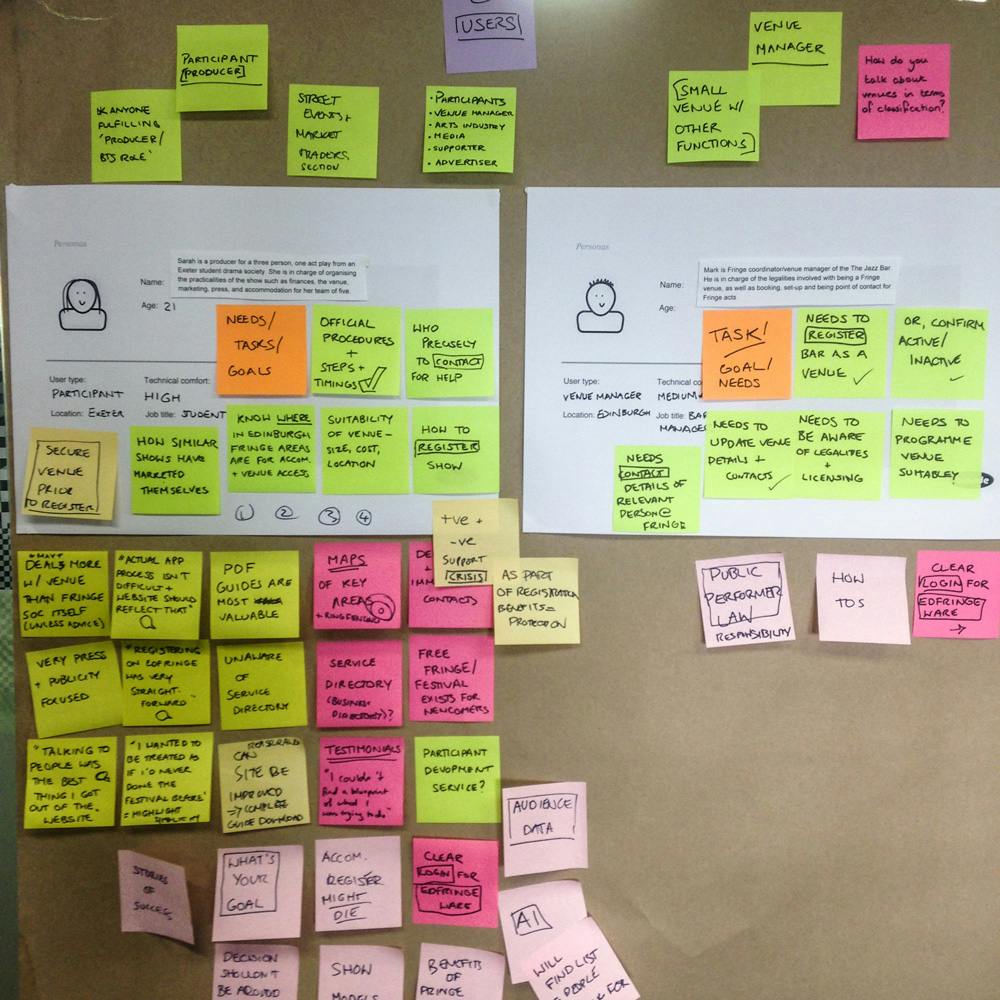 A site fit for huge crowds
The new site had to be able to handle huge traffic spikes each August. We designed a scalable cloud-based hosting platform (using Amazon's Web Services infrastructure) to cope with these times of peak demand.
Optimised checkout process
We integrated Fringe's new VIA ticketing system and box office into the new site, which we optimised to assist with dynamic demand management. We also added a donation option, improved error validation to reduce abandonment, and explicit and informative labels to assist with onwards journey.
Content-rich event pages
New functionality enabled us to pull in content from participants, to give users a better insight into each show. This includes YouTube video links and references to online reviews and features. The site also integrates with 'Professional review' data feeds and third party advertising.