Insights from The Harper's Bazaar Literary Salon.
Co-written by Signal copywriters Mairi Wilson and Emma Townley.
Often the role of us copywriters gets reduced to 'they deal with the words'. And to an extent, it's true. An iconic tagline or show-stopping headline, even a witty tweet - that is our job. But there's a difference between a copywriter and a great copywriter. The art of storytelling is a big part of what takes our work to the next level.
Last Sunday, we attended the Harper's Bazaar Literary Salon at The Ned in London. A day of enlightening talks and discussion from female writers, literary agents and publishers - some of whom were the reason we started writing in the first place. 
As budding authors ourselves, there was a lot to learn about the writing and publishing process. But it was also more relevant to us as copywriters than we might initially have realised.
Copywriting is about more than taglines
Don't worry, there's no 'once upon a time' here. Although, storytelling has been an integral part of advertising since its earliest days. Advertising may have started as a means to sell products, but it quickly evolved into an industrial storytelling machine. 
All of the iconic, golden-age adverts which make up college syllabuses took products and turned them into stories, dropping the viewer into them simultaneously as reader and character. The copywriting heroes of old were great storytellers; far more than just the sum of their great lines.
As young creatives, we're encouraged to look up to such copywriters. And most of us do. But there's a danger in looking solely at their taglines and posters for inspiration:
A. 99% of them are gents - these days, we're looking for 50/50. 
B. It wasn't their taglines that made them great, it was their storytelling.
What advertising and literature have in common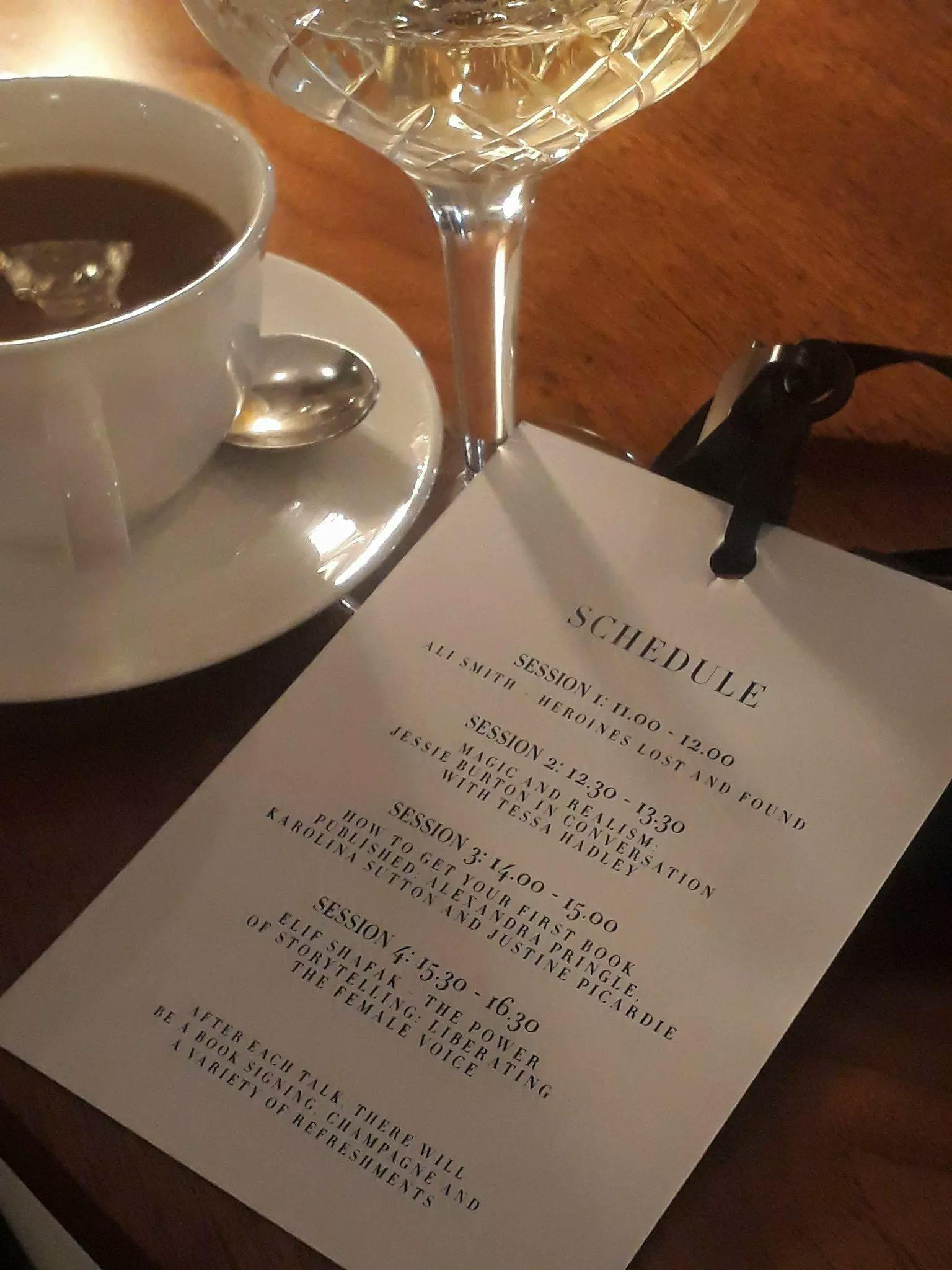 Often the worlds of literature and advertising feel divorced from one another. One is an investment of time for the reader and flexible to interpretation. The other is immediate and requires you to just 'get it'. But there are many ways in which good copywriting and good literature conflate.
We came away from the Literary Salon feeling very inspired and there were several practicalities for us to take away and apply to our jobs as copywriters too:
1. Both should challenge the world
It's a writer's job to reconstruct their world in their writing. We often get told as copywriters that bad adverts 'hold up a mirror' to people. But possibly there's a way of doing it well. If we can hold up a mirror to people and say 'this is you, what do you think about that?', then we're doing something right. Which is something novelist and political activist Elif Shafak noted during her talk on 'The Power of Storytelling and Liberating the Female Voice':
"At its core, storytelling helps us to look at the world from someone else's perspective."
The same technique should be applied to advertising. We need to drop ourselves into the minds of our customers if we want to understand their beliefs, and certainly if we want to challenge or change them.
You may have noticed the most pervasive YouTube comment under successful ads is 'that really made me think'. Great writing tends to do that, whether it's an advert or a brilliant novel (or even the ending to Inception).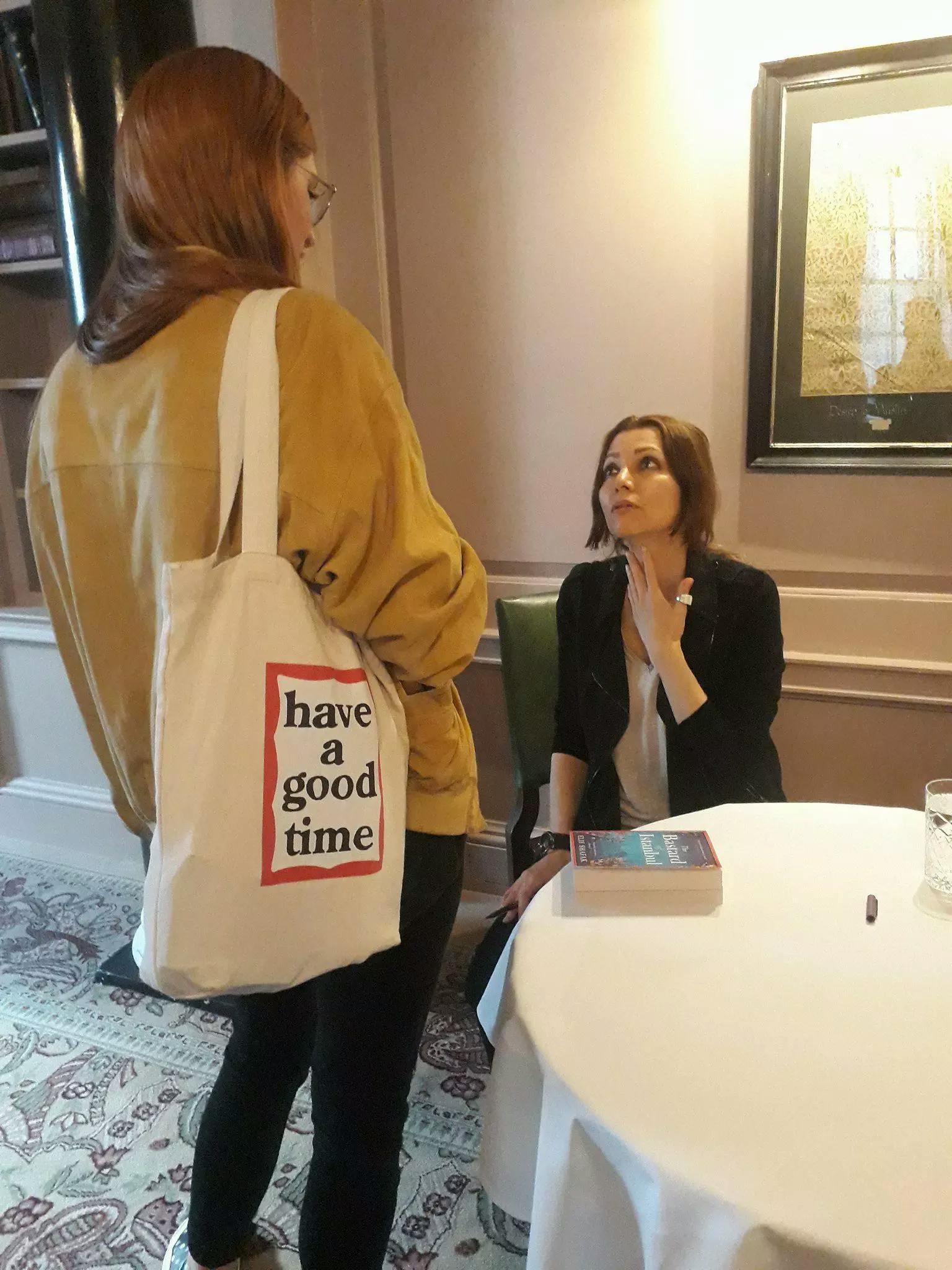 2. Both have great, timely stories that elicit real emotion
Anyone can write. As in, anyone can pick up a pencil or knock together an email. You don't need to be an author to know that dropping 'kind' from your 'kind regards' is savage. But being a writer is different.
The third talk of the day was about how to get your first book published, with advice on finding the right agent/publisher and not being put off when your work is rejected. As advertising creatives, we're taught that our ideas are what make or break us - just as the story does for the novelist. 
Karolina Sutton, literary agent at Curtis Brown, argued that the mark of a great writer isn't the ability to string a sentence together, but to "have a good story…[one which] feels urgent and relative to the time." As writers, we work every day on our craft, but the magic comes from the stories themselves. We also have to be mindful about our work. When we have ideas, they can't just be interesting. They've got to meet the brief and be ideas we'd be happy to turn into a finished ad if they get the green light. Just a few things to think about...
We need to have our fingers on the pulse, watching and observing real people so our stories and copy also feel real and relatable. The second talk featured Jessie Burton and Tessa Hadley, and was based around the theme of magic and realism. Ironically, as Jessie Burton pointed out, there's a lot of "faking we do in order to make the story seem real." We never want readers to say 'as if! That would never happen'. But sometimes, in real life, strange or unbelievable things do happen. When writing, or coming up with ideas for brands, events need to seem real without seeming forced. A bit of a fine line. Good writers and great copywriters have the same talent: the ability to make the randomness of reality seem realistic and believable.
3. Both need risk-takers
All of the speakers were a touch rebellious, which we loved. But more than that, none had taken the safe route. Justine Picardie (Editor-in-Chief of Harper's Bazaar, and a woman we both idolise) "took an enormous leap of faith and quit [her] job at Vogue to finish writing" her novel. Likewise, Ali Smith wanted her amazing novel Autumn to be topical to a post-Brexit-referendum audience. So topical, that she asked to bring her publishing date forward, giving her a terrifying seven weeks to finish it (a process that usually takes several months at least). Brave ladies.
We should apply the same approach to copywriting. Perhaps not the job-quitting, but the passion and courage to try something new - even if we fall on our face a couple of times. 
Karolina Sutton also implored us to "finish our work" to a level we're happy with. Which is easier said than done when you're up against a deadline. But, if you really believe in your idea, don't be scared to push back a little. You, as a creative, need to be happy with what you're putting out. If you know it's good, convince an agent or a client that it is. It's a challenge. But you'll all be winners in the end.
4. Both require a lotta work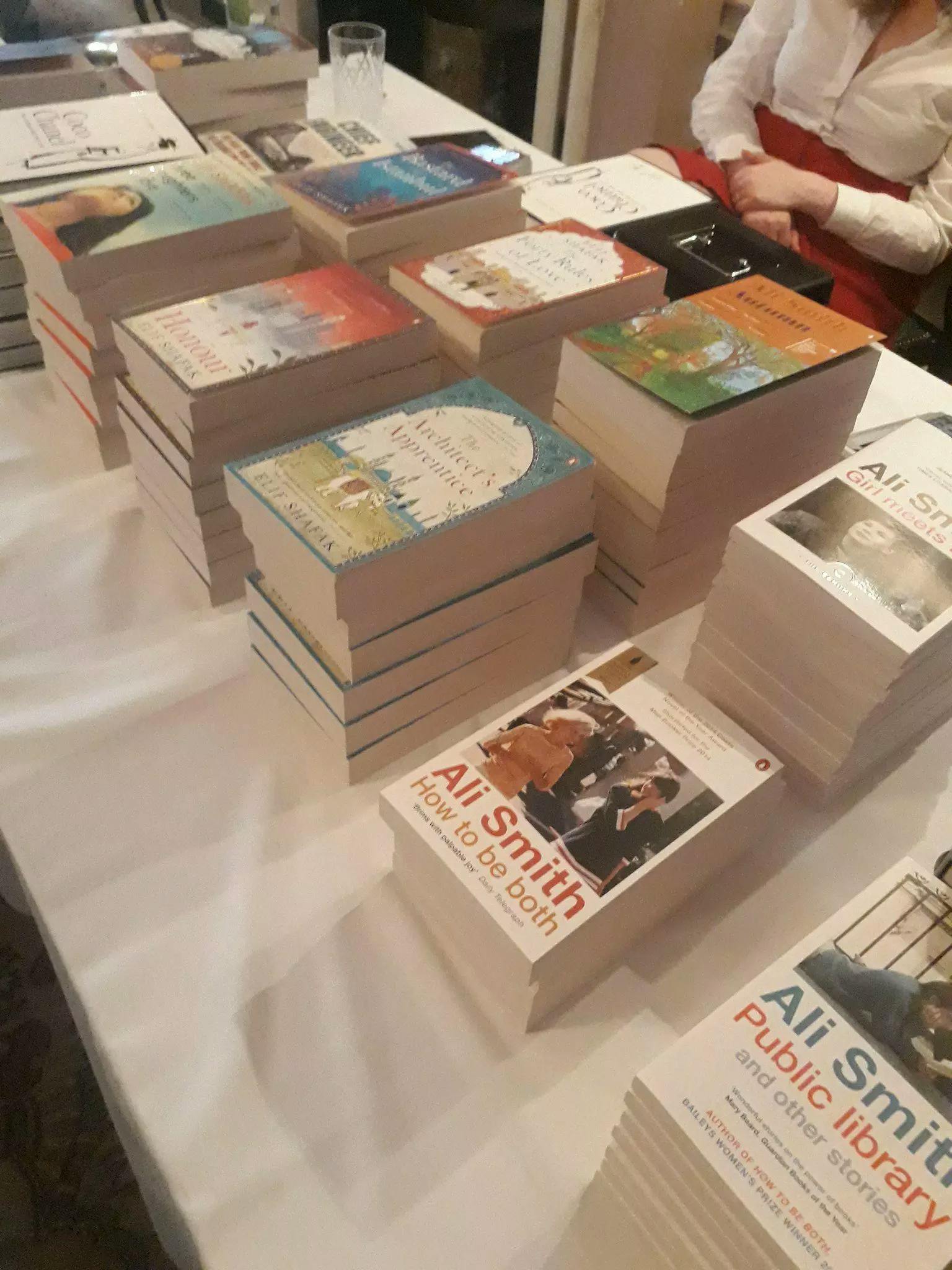 As you can imagine, writing a novel takes a lot out of you. And even in a room of esteemed writers, it's good to know that they don't always hit the nail on the head on the first try either. Tessa Hadley gave one of the most down-to-earth talks of the day, about her earlier work. She talked about persevering when your writing feels like it's losing its way, even when "you cannot bear that stuff came out of you...you have to do it."
Once again, it's the same for copywriting. There's a 'tah-dah' moment when you eventually find the right tagline. But until that point, you thrash around hundreds (sometimes literally) of terrible stinkers. But you have to persevere. Set yourself reasonable goals and you'll learn to meet them. Whether that be writing 500 words a day or doing that little bit of proactive work for a client.
One of the best, and simplest, pieces of advice came from Alexandra Pringle (of Bloomsbury Publishing) - "read your work aloud." It may be oft-repeated, but there are few better ways to determine if a piece flows, or if any strange sentences or cheeky spelling mistakes have been hiding in plain sight. It's the detail that matters, and it's worth that extra hour or two.
And for one final piece of advice, we look again to Justine Picardie.
"Write for the love of writing."
And all the good stuff will follow.
The End
(For now, at least)