"IF THE ROI WAS GUARANTEED TO BE AT LEAST 1,000%, WOULDN'T EVERYONE WANT TO CAPITALISE ON IT? THE OBVIOUS ANSWER IS YES. BUT IN REALITY, WHEN IT COMES TO INVESTING IN USER EXPERIENCE (UX), MANY FIRMS ARE RELUCTANT TO PARTICIPATE BECAUSE THEY ARE UNFAMILIAR WITH UX, ITS ATTRIBUTES AND POTENTIAL."
Julie Rodriguez and Matt Hull from Sapient, speaking in Wall Street & Technology.
I couldn't agree more.
As UX Researchers we often feel like we aren't heard. We have a wealth of knowledge and skill but we can find ourselves being undervalued against our Designer and Developer co-workers. This is simply because design and build are elements clients are already investing in and are familiar with. UX possibly still feels slightly vague to them when it comes to ROI; And so money isn't typically put aside to carry out upfront research activities, such as:
Competitor Audits
Customer Journey Maps
Stakeholder Interviews
User Depth-Interviews
Persona Creation
Wireframe prototypes to be user-tested
...just to name a few. These are all low-cost tasks that generate high-yield results. The time and cost of all these research activities is often very small in comparison to the grand scheme of things, yet they are able to answer the 'how' and 'why' of which services and online products should be created to answer the needs of the users, hence the highly yielding creative outputs.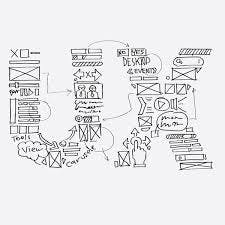 These activities produce outputs that more often than not can also benefit client's internal comms and many other future projects within their organisation that can therefore be considered the UX dividend of initial investment costs.
It is therefore paramount that we demonstrate that UX Research brings measurable value to the products and services in which we design user interfaces for. The best way to improve our ability to communicate the value of UX Research is to relate the results of any UX design changes to the monetary value the client will earn or save.
"INVESTING AND FOCUSING ON USER EXPERIENCE CAN HAVE SUBSTANTIAL BENEFITS FOR USER ADOPTION, AS WELL AS REDUCED DEVELOPMENT COSTS OVERALL."
Julie Rodriguez and Matt Hull from Sapient, speaking in Wall Street & Technology.
Measuring success
There are three types of metrics we can use to calculate ROI of UX Research:
Money earned - e.g. conversions
Money saved - e.g. support costs or task performance efficiency
Non-monetary results - e.g. user loyalty or recommendations to friends
The value of UX Research: a few examples
Case Study 1: Increasing brand relationship and loyalty for a restaurant chain
A popular restaurant chain wanted to increase their brand relationship and loyalty and ensure their digital presence was fit for purpose through 2015 and beyond.
We put forward a research proposal to understand the requirements of the restaurant's users and the business itself with a view to redesigning their website. We developed a set of customer personas through the use of depth interviews with a range of the restaurant's customers.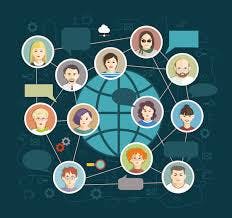 These personas were then used to inform site functionality, customer experience and user journeys. The personas also helped uncover gaps and highlight new opportunities. We carried out extensive analysis of search terms and search query key phrases in order to assess the needs of the restaurant's customers.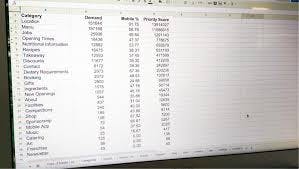 This helped us prioritise content and increase conversions to 'find restaurants' with the aim to increase restaurant footfall.
Case Study 2: Increasing course sign-ups and decreasing support calls for an international education institute
An international college was receiving numerous calls regarding the applicant process along with a whole host of other queries. We assessed the number of support calls they received per day along with the reason for those calls. This data then helped us to discover what problems the college needed to solve first.
Along with the use of an onsite exit survey and focus groups we were able to obtain sufficient detail about the problems users were experiencing on the current site and provide a solution whereby users did not need to contact a member of the college office for support.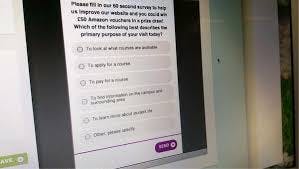 By achieving a decrease in support costs the client saved time and money in the long term having invested in the upfront costs of UX research and subsequent re-design. Thoroughly researching the course registering process and improving the user experience resulted in an increase on the conversions on course sign ups.
Making the case for UX Research: a summary
Scenarios like those described above are the ideal but unfortunately it is still all too common that UX Research isn't involved in every project. By creating positive experiences for users through the use of UX Research methods and design principles, we can do wonders for each and every brand we work with.
Incorporating UX Research into the project plan and working with the brand's users means we are able to:
Understand users needs, environments and habits
Minimise development costs
Improve user adoption and conversions
And subsequently improve customer retention
It's the upfront investment costs of UX Research that ensures the design solutions are useful, usable and desirable, meaning the UX Research carried out during the project development 'pays for itself' long after it's leveraged.