Let's Begin With The Beam
There are many things we could say about Jim Beam, but let's set the scene by saying it's the UK's Number 1 bourbon, boasting a range of 7 different flavours - all of which are available on Amazon. 
We've been helping Jim Beam with their social strategy and execution since 2015. Over the last few years our strategy has been focused on increasing reach and awareness with fun, inspiring content, helping them almost double their Facebook following to 43,887 people in the UK alone.
We wanted to keep building on our success. What if we could make an even smarter use of our budgets to help our clients meet their most pressing business goal - selling bottles of Jim Beam? 
Converting social reach into sales figures is easier said than done, however. We needed a solid, evidence-based ecommerce strategy.
It All Started With Some Strategic Thinking
With our planning hats firmly in place (sadly we don't have actual hats) we devised a hypothesis: "Buying spirits online is a natural user behaviour for Jim Beam drinkers". The next step was to prove it. Let hours of market research and consumer insights begin.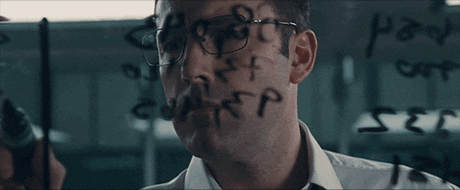 Thanks to the handy tool Global Web Index, we discovered that spirit drinkers (aged 18-35) not only bought spirits online, but that Jim Beam drinkers in particular were the most likely to buy online. This suggested our hypothesis was correct, but we still had to put it to the test. 
Our task then became making it as simple as possible for a Jim Beam drinker to buy Jim Beam; speaking to them on the social touchpoints they were already active on and using commerce platforms they were already buying from. 
We decided to specifically target Amazon and Facebook, the two channels where our target audience was most active. We had already seen success on both platforms before, but the key to our new strategy was to bridge the gap between them.
From Planning to Winning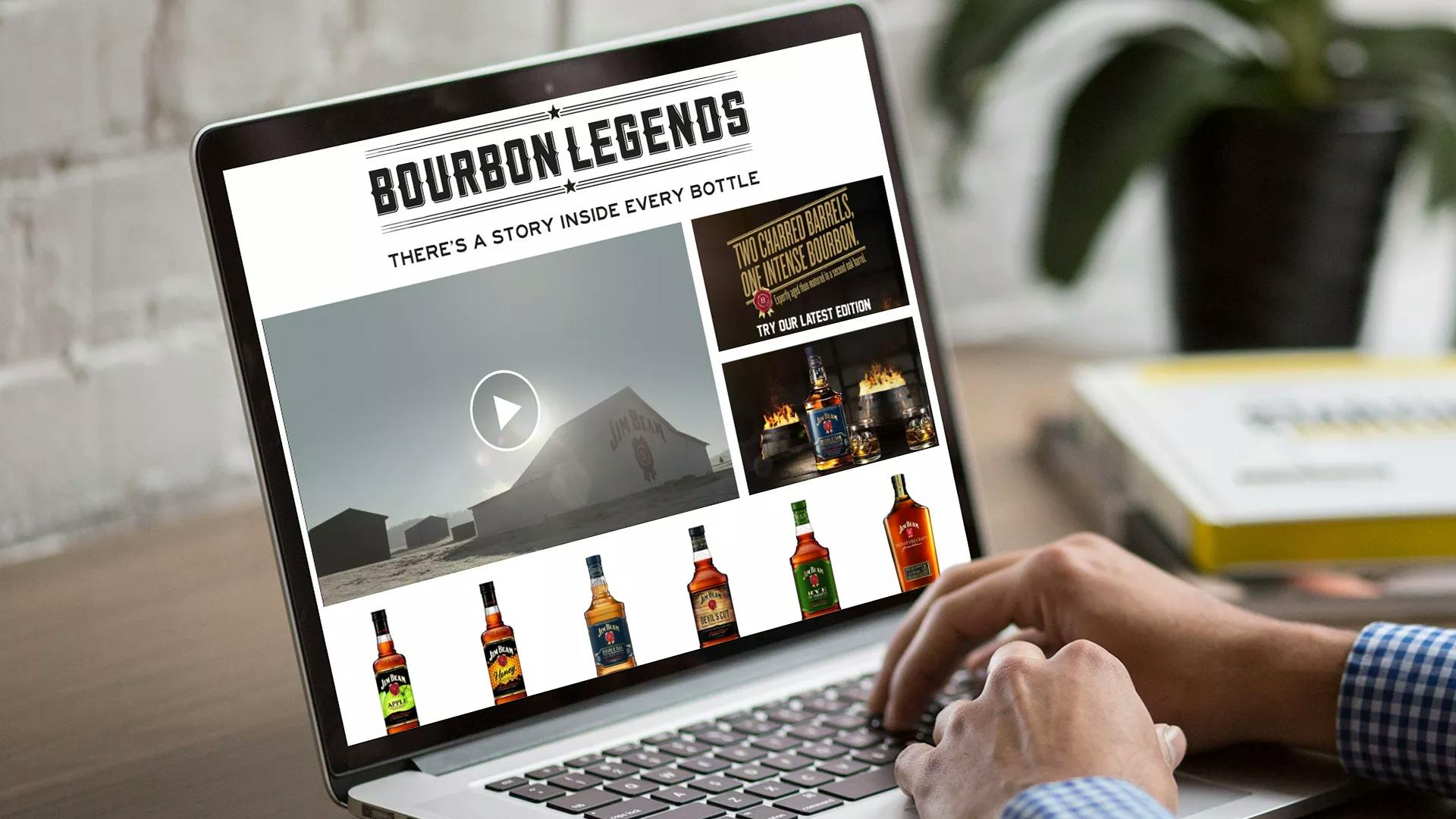 What was the POA (Plan on Amazon)
We had 2 main objectives:
Turn cost per impression into cost per acquisition
Increase Jim Beam sales, in general, through Amazon purchases.
And we planned to boost our chances of achieving these objectives by increasing Jim Beam's connection with specific drinking occasions, using social prompts at relevant times of the year.
We identified very quickly that we'd have to go after two audiences - with two very different mindsets. On Facebook, our audience was in browse mode and had no real purpose or intent to buy. But with highly advanced targeting capabilities and formatting options, we had an opportunity to change this. Whereas on Amazon, our audience was in shopping mode with an obvious intent to buy - exactly what we needed.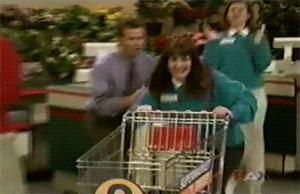 We needed to cater for both these mindsets in order to win on both of these channels.
Every impression was important
Each ad needed to reach the right person.  They then needed to be inspired by our social content, click through to the Amazon store, and buy a bottle of Jim Beam. We weren't asking for much...
Demographic segmenting doesn't work anymore, as the individuals within target groups are becoming much more diverse. So, traditional Facebook targeting wasn't going to be enough. Instead, we used their third-party data partners to aggregate a bespoke audience: bourbon drinkers who were Amazon shoppers who bought both spirits and groceries online.  Just our type.
Soon we had a precise and rich audience set who were clicking through from Facebook to our Amazon store pages in their thousands. This kept our relevancy score up and our click-through rate as high as possible.
The Beam of the crop - Targeting and Testing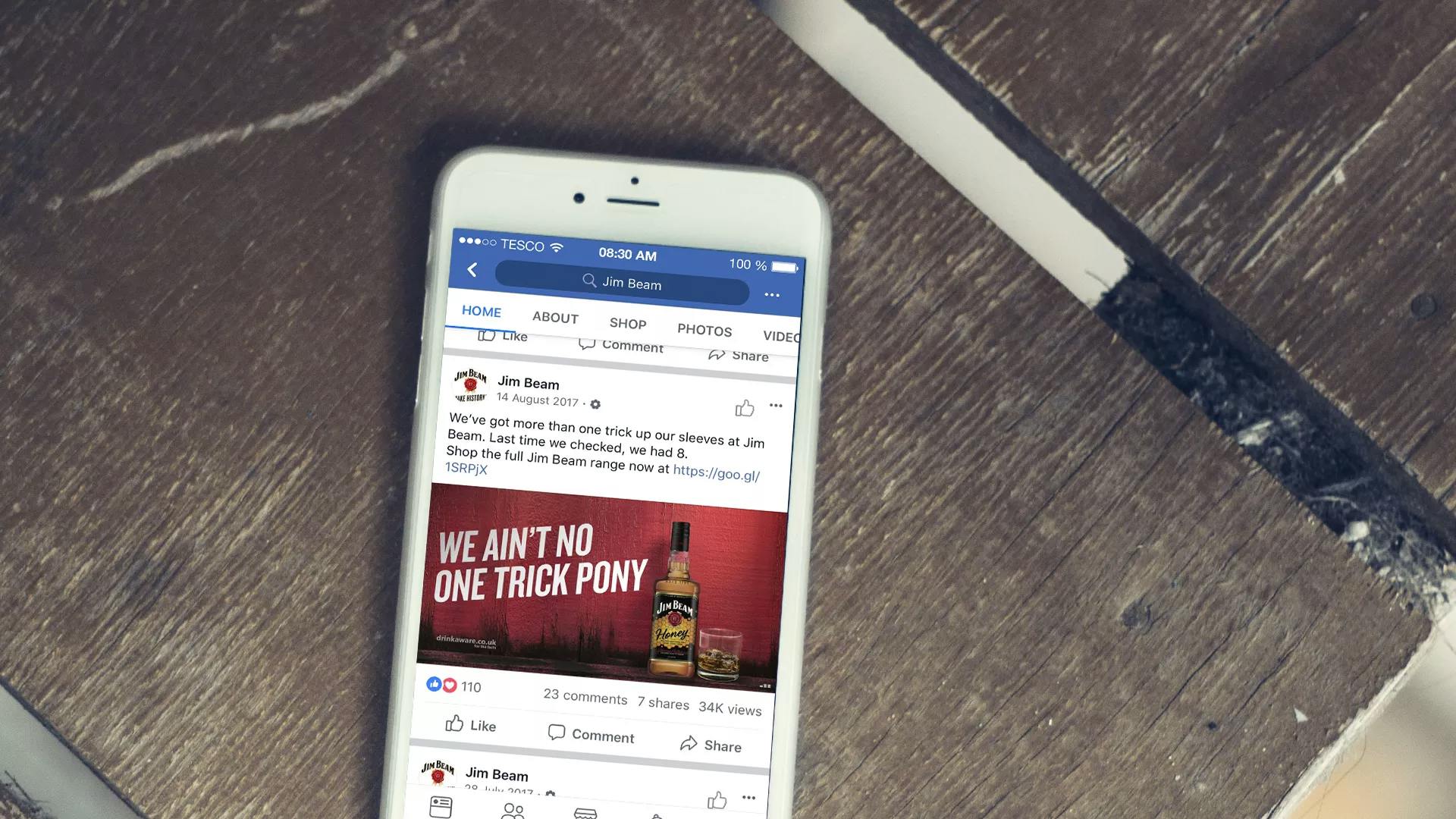 We took an 'Old Fashioned' approach. Just like our favourite Jim Beam cocktail, the Amazon Marketing Services (AMS) campaigns needed precise measurements and key ingredients, all added in the correct order.
We took the time to track and change keywords and bid prices, based on real time insights. This allowed us to analyse which terms had the highest searches and give us the opportunity to place our Amazon ads in front of the most engaged shoppers. Daily optimisations paved our way to success, generating high level of sales and return on ad spend (ROAS).
When it came to Facebook ads, we tested them all - images, videos, cinemagraphs, carousels and catalogue adverts. We couldn't afford to have any dead weight in this campaign. If it didn't work, it was cut.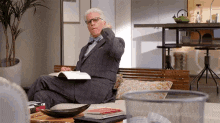 Our metrics were no longer love hearts and laughing faces. They became link clicks and purchases. The look and feel of our content wasn't neglected - it still had a job to inspire - but our evaluation of success was different.
We were looking for link clicks. As for likes/loves - those were just a good ol' bonus.
How would they do it in Kentucky?
Throughout this campaign, our main challenge was to make sure that we didn't come across as too salesy. Yes, our objective was sales, but we still had to keep our friendly, Kentucky tone of voice. 
Our aim was always to create fun and inspiring content that matched the occasion. And if they wanted to buy a bottle? Sure, there was a button for that. 
Talking of occasions, our biggest win came from the big man himself (dad, not Jim Beam). Father's Day fell halfway through our campaign. Our Facebook content positioned Jim Beam as the perfect gift for every dad. We had strong creative supported by niche targeting. On AMS, we ran with the best performing keywords from our previous campaigns. Effectively, we took over the advertising space on the keyword search for 'bourbon'.
We selected the new fan favourite, Double Oak, as our product focus for Father's Day. Double Oak was the no.1 selling bourbon of the month on Amazon when we launched it a few months earlier. And it paid off again, generating the highest level of Amazon sales across our entire campaign.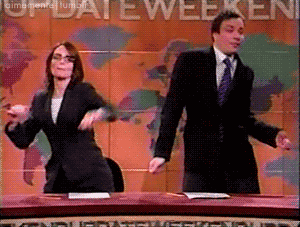 A Toast to the Results
Over the course of our 6 month Amazon Marketing Services (AMS) campaign, we generated 4,814,154 impressions and 9,569 link clicks. Our strategic campaign management and daily optimisations were all worth it. We finished our AMS campaign achieving a 646% ROAS (return on ad spend). 
The Facebook ads achieved 2,378,105 targeted impressions. Which generated 9,294 link clicks, all directed to the Jim Beam product pages on Amazon. That is almost the exact same number of link clicks as the AMS campaign generated, but for half the impressions.
One thing became clear, our targeting techniques and regular optimisation sent over 1,500 thirsty Jim Beam drinkers to Amazon each month.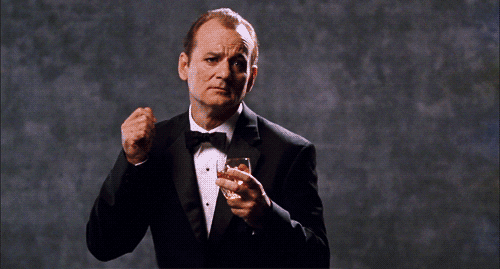 I'd say that calls for a glass!