How do you show someone's life descending into total chaos and despair in just 45 seconds?
That was the challenge we set ourselves after being asked to create a short film for Change Centre Scotland.
Change Centre will be a new kind of accommodation for homeless people. It's the brainchild of David Duke, founder of Street Soccer Scotland, and it will have football at its heart.
David and his team wanted a film that would show potential funders how the descent into homelessness is a downward spiral that shatters confidence and can leave you locked in a cycle of despair.
And it would also need to demonstrate how Change Centre, and football, can turn things around by putting routine, confidence and self respect back into people's lives.
It was the football connection that gave us the concept for the film.
Because, as anyone who's ever played football knows, no matter how bad things get, you can always turn things around in the second half.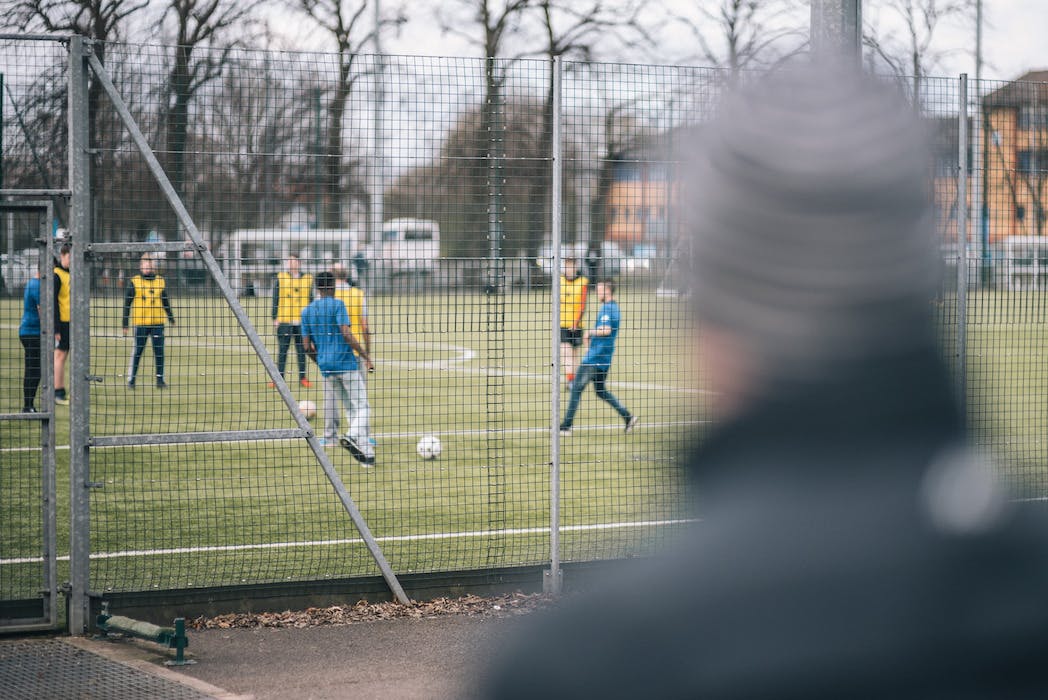 So we decided to shoot our film in two halves, of exactly 45 seconds each. The first half would be that descent into despair, the second half the journey back. And to make it more real for the viewer, we also decided to shoot the whole thing from the point of view of the person whose life is falling apart.
That's when we approached the production company Rumble who hooked us up with director David Higgs. And Rumble also created from scratch the helmet-based camera rig that allowed us to shoot that first person point of view within our budget.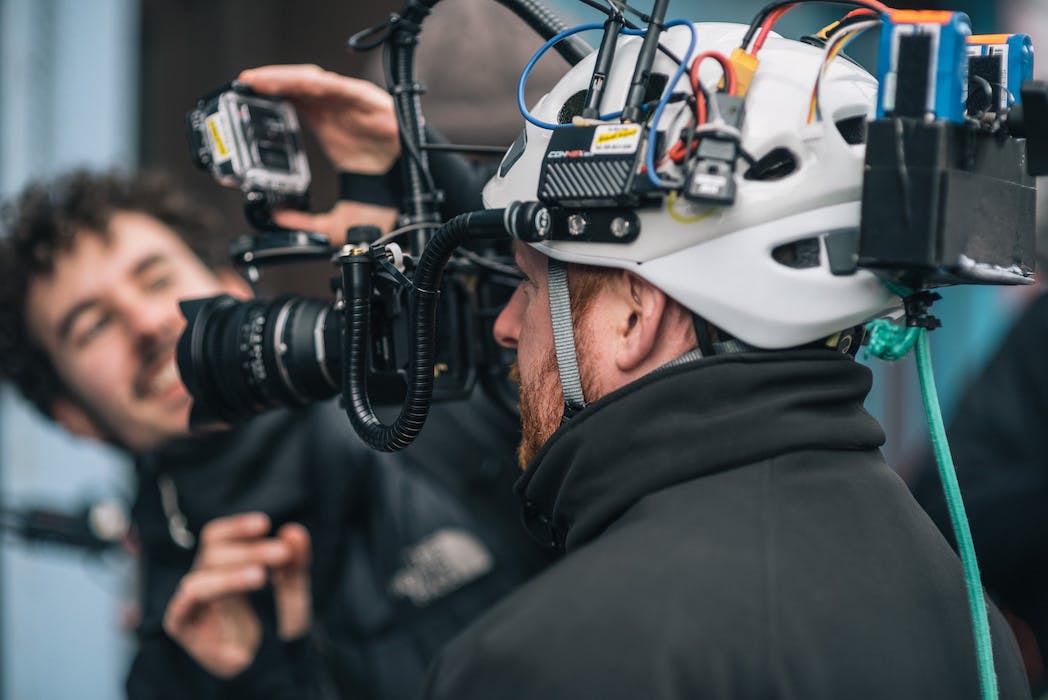 With a script based on the real experiences of people who've found themselves homeless, the sense of reality was critical to everything we did.
So even though you only ever glimpse our central character briefly (and in reflection), casting was key, as we had to ensure a believable performance.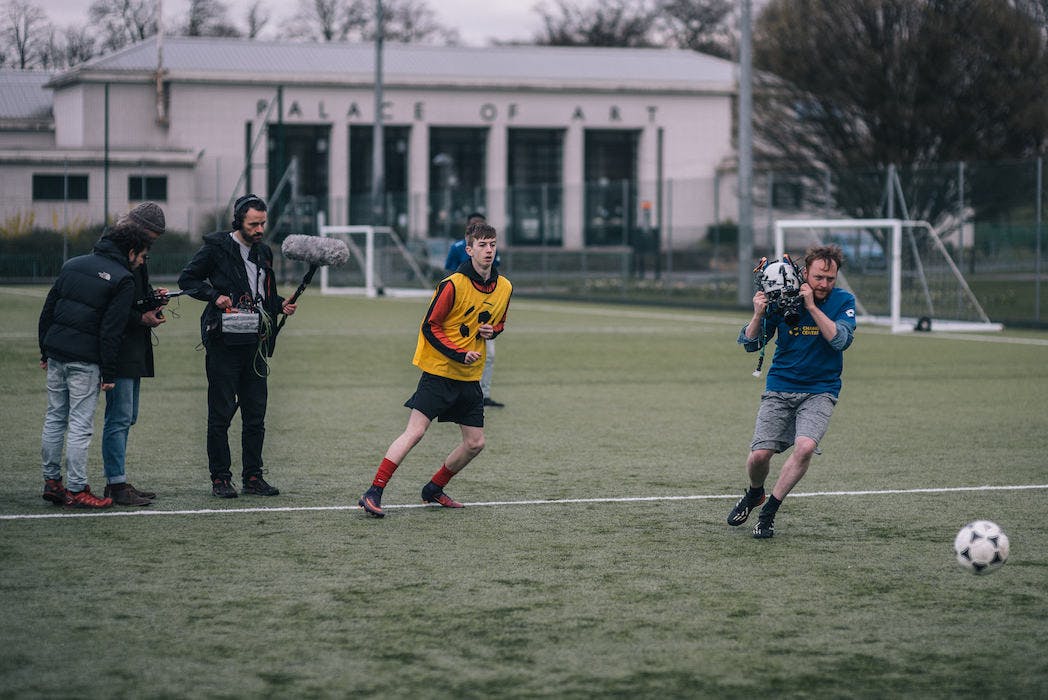 We filmed the whole thing on the streets and in real locations in Glasgow, including a homeless hostel, a food bank, a phone box and a pub toilet.
Shooting on a tight budget meant everyone was drafted in to help. Street Soccer players volunteered as extras on the streets, in the Change Centre and on the football pitch. You can spot members of the Signal team playing the roles of 'policeman', 'receptionist' and 'bloke at a bus stop'.
But a special thanks needs to go to Daisy, our producer from Rumble, who can also be seen playing the role of 'pregnant lady' in our food bank queue. Daisy went into labour at lunchtime on day one of the shoot, and had a little baby girl early on day two.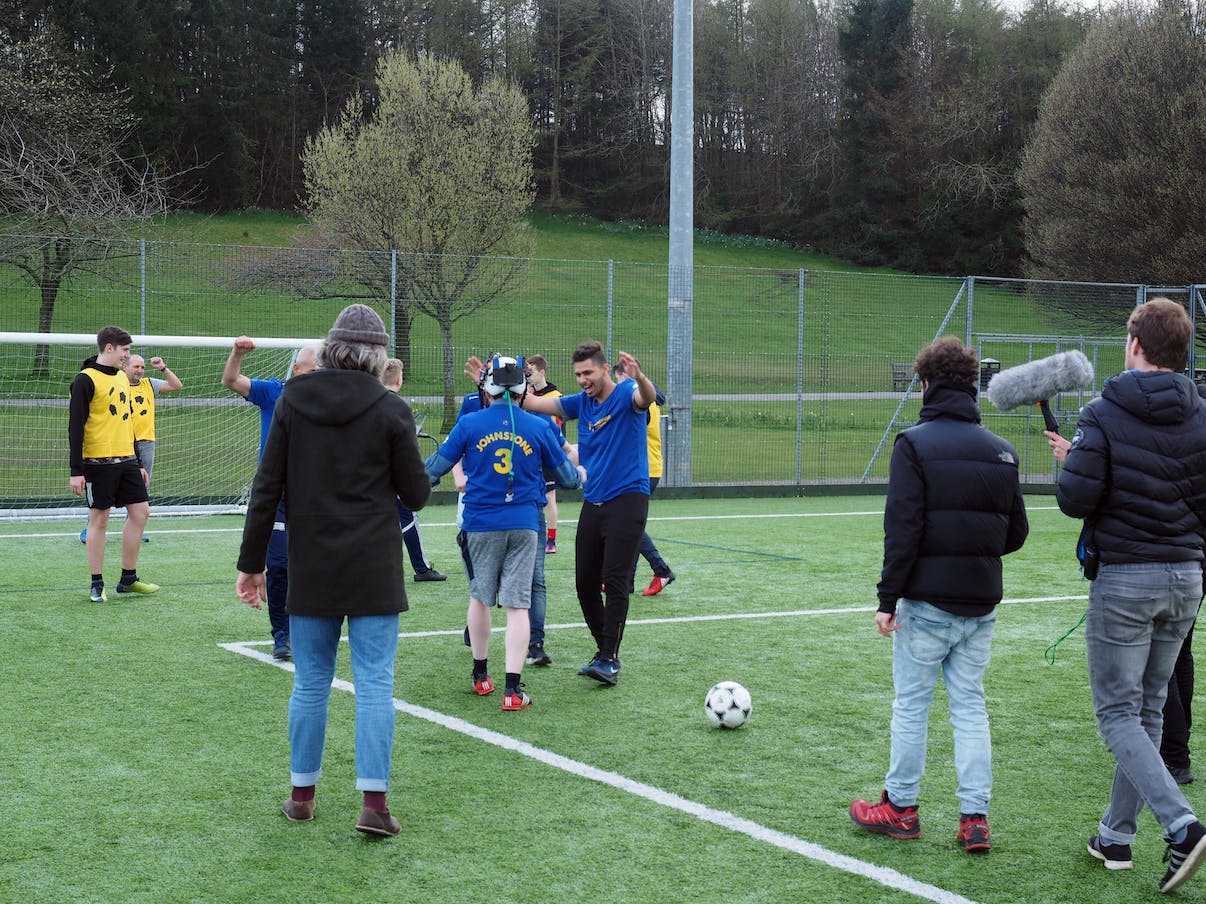 Watch the film:
Get involved with Change Centre
Photos by Matt Higgins (Art Director at Signal), and Trevor Pake