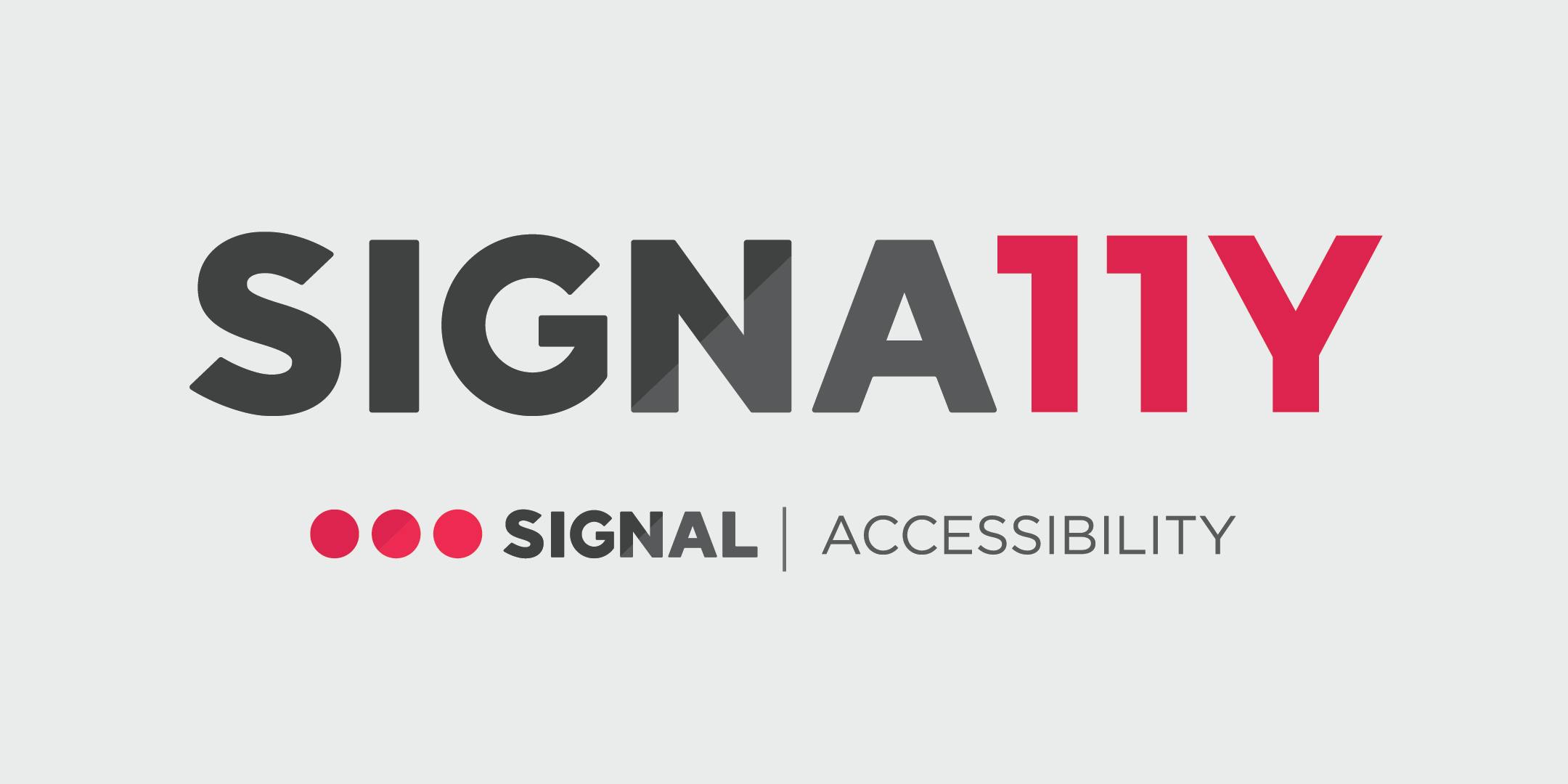 Update - this event has now happened - read our summary.
"The internet is one of the best things that has ever happened to anyone with disabilities" - WebAIM
At Signal we've been taking steps to raise the standard of accessibility in the work we do. Also known as inclusive design, accessibility means that a product can be used by people of all abilities and disabilities, and it's a topic that can often be overlooked or disregarded.
We've come a long way in the past year, and it's something we're continuing to work on. That's why we're holding our Edinburgh event SIGNA11Y, the evening before Global Accessibility Awareness Day.
Whatever your level of accessibility awareness, we'd love you to come and join us at CodeClan for a night of talks and open discussion to get everyone thinking and learning about inclusive design.
We will be welcoming representatives from a number of other Edinburgh-based organisations to talk about the importance of accessibility in their work and share some of their experiences:
Claire Smith - Developer @ Signal
Starting the Signal accessibility committee and our journey so far.
Allan Hutcheon - COO @ Neatebox
Assistive technology build with inclusivity at the core.
Iris Winter - Front End Developer @ Modulr Finance
Approaching accessibility testing. Sharing client experience and learnings with different methods.
Chris Wait - Director of Engineering @ Passio
Building accessible products takes practice. Challenges and approaches to including accessibility-related work in modern software projects.
Refreshments and thought-provoking conversations will be provided and the (free!) tickets are limited. Sign up via the Eventbrite page now.