Most of the environmentally damaging products that get the David Attenborough's of this world in a rightful funk are convenient solutions e.g. single use plastic bottles. The thing is, we've organised our society in such a way that everything is as convenient as possible. And changing our habits isn't easy. So what part can us marketers play in breaking the deadlock?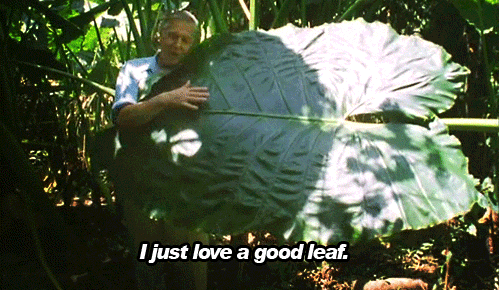 There are already plenty of environmentally sound, sustainable products popping up on our social feeds, e.g. Chilly's bottles and Wild Rubber. What these have in common, and where their charm comes from, is that they are creative solutions. If we reframe sustainability from a 'cumbersome problem' to a 'creative challenge', it's easier to get everyone on board.
Given that Christmas is often a time of over-consumption, it seems like the perfect opportunity to start making a few changes for the better.
Eco ho ho Christmas Tips
I was able to pick up a few tips at the recent #GreenArts Conference. It's an annual meet-up of eco warriors who are on a mission to make the Scottish cultural sector more sustainable. Again, creativity was a common theme of the event. Talks from The Scottish Government, workshops with Creative Carbon Scotland and chats with local arts organisations left me feeling energised and inspired - from more than just the six cups of tea in my reusable mug.
With all that in mind, here are a few creative ways to add a little Green to your Christmas. After all: Christmas trees, The Grinch and even the mighty, Quality Street Triangles are already Green icons.
Reign in the wrapping
Each year, we throw away 277,000 miles of wrapping paper. Most of which is unrecyclable and ends up in landfill. Which means it'll probably outlast the presents themselves - unless you're planning on gifting a Christmas Pudding to the back of the cupboard. Instead, why not try:
Furoshiki - it's a wonderful, traditional Japanese wrapping style using scarves. It's very en vogue this year. And if they don't like your pressie, they've also got a snazzy new scarf.

Brown paper - if you'd rather not go cold turkey on the wrapping paper, wean yourself in with brown paper instead. It's entirely recyclable and looks Pinterest perfect with a sprig of holly - just make sure you stick it together with glue instead of tape.

Cardboard boxes - this is a great way to combine recycling and wrapping (10 points to Green Gryffindor). Just fill a cardboard box with shredded paper. It actually looks surprisingly Instagrammable. And let's admit it, shredding is such a satisfying day in.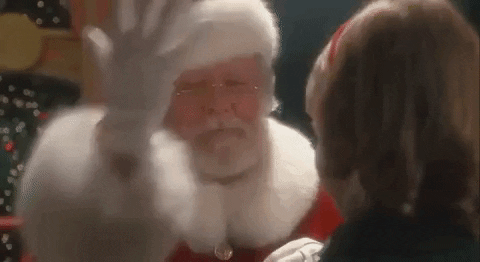 Eco edibles
If you want to end up on Richard Attenborough's Nice List, you might consider a vegan Christmas. But for a more crowd-pleasing way to have a green Crimbo, give these a go:
Quality Street - fun for Christmas day. Frustrating for the rest of the year when your Gran keeps the tins and fools you by filling them with sewing stuff instead. But the good, Green news is you can keep the outer wrappers and compost them. Save me a Purple One.
Crisps - thanks to Geraint Ashcroft who led a public campaign to encourage big companies like Walkers to take on the sustainability challenge, you can now recycle your crisp packets. Find out more about this and other TerraCycle schemes here.

Recycle your wrappers - unfortunately not all plastic tubs are recyclable. So if you can, avoid black plastic as the machines can't recycle the carbon in it (just think 'no coal for Christmas' and you'll be on the right track). In better news, when you're dropping off your old plastic carrier bags in the supermarket recycling boxes, you can also recycle things like beans wrappers/bread wrappers/cereal inserts too here. Now you can have a guilt-free Christmas breakfast.
Sustainable stocking fillers
While you're in the spirit of giving, give the planet a little TLC too. Catriona Patterson, the Green Arts Project Manager's tip is to do a Secret Santa. "Less stuff, often more thoughtful and resource efficient." Combined with the fun of wondering who picked your name out of the Santa hat, what's not to like? So here are a few of our fave good-for-the-globe gifts:
Who Gives a Crap Loo Roll - need a daft Secret Santa pressie? This toilet roll is made from entirely recycled paper. Because why are we 'wiping with trees'? Like it says on the very pretty packaging…

4Ocean bracelet - two wonderful, best pals from Florida (what a great start, eh?) started a global business paying fishermen to fish plastic out of our oceans. They then make these unisex bracelets from recycled glass and plastic bottles, and fund further sea-cleaning projects with the sale of each bracelet.
National Geographic magazine subscription - naturally the articles are all about that big green and blue guy we're trying to save. But their team have also opted for a biodegradable cover to wrap it in.
Adopt a penguin - OK, so more than a stocking filler - unless you count John Lewis circa 2014. But from £3 a month with WWF, adopting a penguin is an alternative gift that keeps on giving. You'll know you'll be helping conserve one of winter's favourite friends, keeping them safe from pollution - and truthfully it's cheaper than a doggo in the long run.
And here's one final reminder. When you're out picking up the last bits and bobs, heed the advice of two of my favourite actors: don't forget your reusable bags.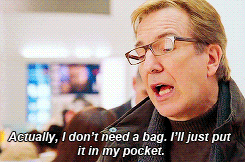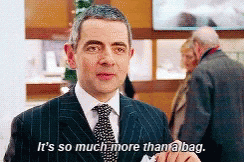 Merry Christmas!