This is Part Two of an interview about last week's D&AD Festival with Signal's Matt Higgins (Art Director, Edinburgh) and Aaron McCarthy (Art Director, Cheltenham).
In Part One Aaron and Matt talked about their overall impressions of the event, plus Matt shared video footage to give us a flavour of what it's like to attend. 
What follows is their top 5 highlights from the event.
Milo: The Festival sounds pretty amazing. Do you have any particular highlights from the 3 days?
Aaron: "What about the cheese toastie Matt?"
Matt: "Best cheese toastie I've ever had. But let's not include that in our top five."
Top 5 Highlights
1. Caroline Pay - Do Not Watch This Talk!
Matt: "For me, the talk I enjoyed the most was Caroline Pay, joint CCO at Grey. She was just so refreshing, because she's so down to earth, she's extremely funny, she's very straight-talking, and she made me feel like it's okay to stick up for what I actually think we should do. Oh and she had a ton of great work to show for it.
For example, when answering a brief, you sometimes think too much about 'oh, the client may not like that', or it's not quite what I was asked to do. But if you think it's a great idea, stick up for it and push for it a little bit. Be on the right side of passionate. She gave me the motivation to do that more. 
And there's so many people at her kind of level that can be a bit annoying to listen to, because they think they've got the industry all figured out, they're kind of snobby when it comes to advertising. She just seems like.."
Aaron:  "Real."
Matt: "Yes, real. She was a very real person."
Aaron: "She had my attention for the whole 45 minutes. Some of her favourite creatives are people that don't follow the rules and come up with amazing ideas because of that. The title of her session was 'Don't Come to this Talk' and the first thing she did was get everyone to applaud each other for breaking that first rule."
2. Ben Priest - The Importance of Getting Things Utterly Wrong
Matt: "Ben Priest of adam&eveDDB talked about all the mistakes he's made and why they were important, and he was hilarious too. he made me feel that if I make mistakes, it doesn't mean I'm shit at my job."
Aaron: "It was quite refreshing to know that as one of the main figureheads at adam&eveDDB, he initially didn't think that the Penguin John Lewis ad from a couple of years ago was actually any good. It was his colleagues who ended up convincing him to get it in front of the client, and then the client cancelled a trip to China to get the idea to run.
So again, he was laying down the fact that he makes mistakes as much as anyone else, because that ad went on to be one of the better ones."
3. Jeff Goodby - How Vandalism Will Save Advertising
Aaron: "For me, Jeff Goodby, who is a veteran ad guy from America, was also immense. He was relaxed, and had the same appeal as Caroline did, in that he seemed very real. His talk was about taking inspiration from the rebellious, humorous and surprising nature of "vandalism" in advertising.
One of the biggest and best ideas that he showed, which got a round of applause on the biggest stage at the D&AD, was an ad for Cheetos, where they played on the fact that Cheetos aren't perfect, they've got imperfections, they're all bobbly and in different shapes. And then tied that in with those stories you see in the tabloids where someone's found a crisp that looks like Jesus. It played into that and people's desire to see into things that aren't really there. 
So they created this Cheetos museum, where people would send in pictures and send back Cheetos. One looked like the Statue of Liberty, and somebody found one that looked like Harambe clinging to a tree, and they put it on ebay and it sold for $100,000 dollars, because people were so infatuated with all these Cheetos that looked like other things. Cheetos were also paying prize money for the best ones. And they even held an exhibition of them at Grand Central Station. It was such a simple idea, but it blew up in the media."
4. Judges' Insight Panels
Aaron: "We also went to a series of Judge's Insight Panel talks on different categories from the D&AD Awards. The judges talked through their favourite ideas and it was really nice to see what they think is award-winning work. A lot of the stuff that seemed to be most appealing was things that are authentic and emotional, and human."
Matt: "Yeah, anything that cast real people with a story that strikes a chord. I think D&AD are really strict with what they award, so it's not just about having a good idea, it's also about how that idea is useful and the craft that goes into it. 
It's very hard to tick every box with a piece of creative work. You can  see that these people don't always agree with each other. They are all at the top of their game, they're not quiet about their opinions and they're all there to put their case across as to why something should win. That's when you realise how much it takes to win one of these awards."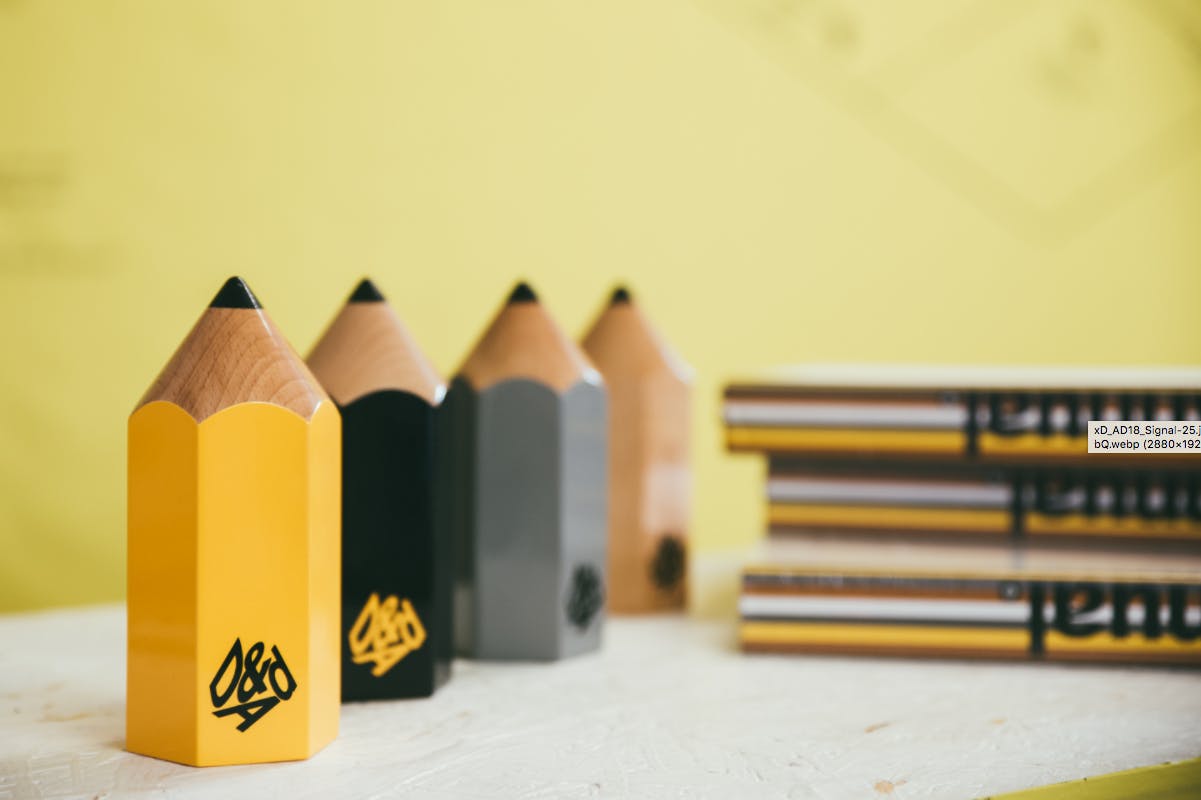 Aaron: "We also went to a series of Judge's Insight Panel talks on different categories from the D&AD Awards. The judges talked through their favourite ideas and it was really nice to see what they think is award-winning work. A lot of the stuff that seemed to be most appealing was things that are authentic and emotional, and human."
5. Pixels of Fury
Aaron: "I'll tell you what else was awesome - Pixels of Fury."
Matt: "Oh yeah, that was brilliant. It's a weird mix between a night out and a bit of work. So you've got designers onstage, who have 20 minutes to design a poster that's for a cause they  believe in. So they've got a blank page. And 20 minutes with a whole crowd of people that are drinking, egging them on. So it's tense."
Aaron: "And it's all up on big screens - literally everything they were doing. It's basically a 'rap battle' for designers."
Matt: "Yeah, there's a DJ, the music's pumping, and there's an MC running around trying to talk to them and he's shouting out to us. Plus free booze and free food - it was cool."
Milo: And there were tutorials as well?
Matt: "Yes, so I went to a photography masterclass with Mr Perou, who's a legendary fashion and portrait photographer. He started his career off as a fetish photographer, and you can see the influence of that in all his work. If you look at his portraits, even of big celebrities, there's something a little sinister about the way that they look.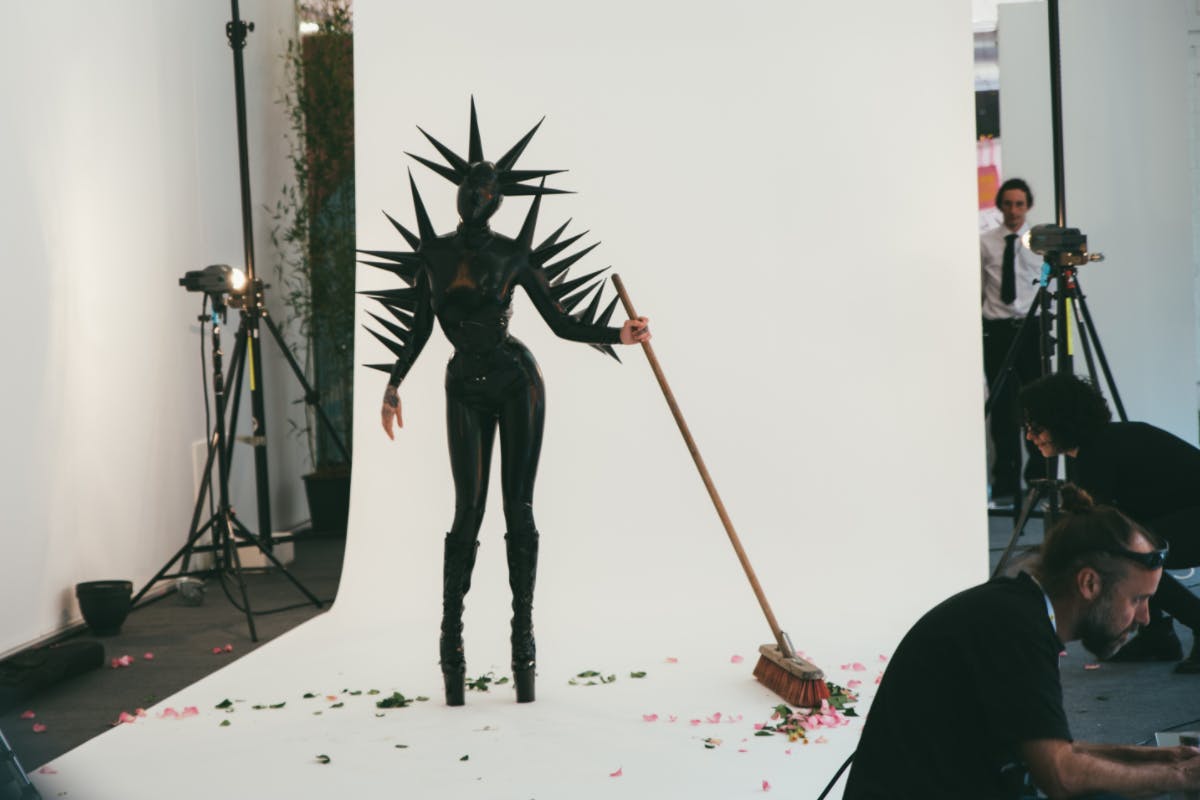 He was really cool but there were some technical issues. But what you did see, was a massive massive name in photography, standing in front of you, taking the pictures, directing the models - and it was very cool to be part of that. 
I would have liked more of that. I don't know about you Aaron, but it felt like that sort of stuff was nice to break up the talks. There was also an Adobe area where you could go and use all of Microsoft's latest computers and tablets.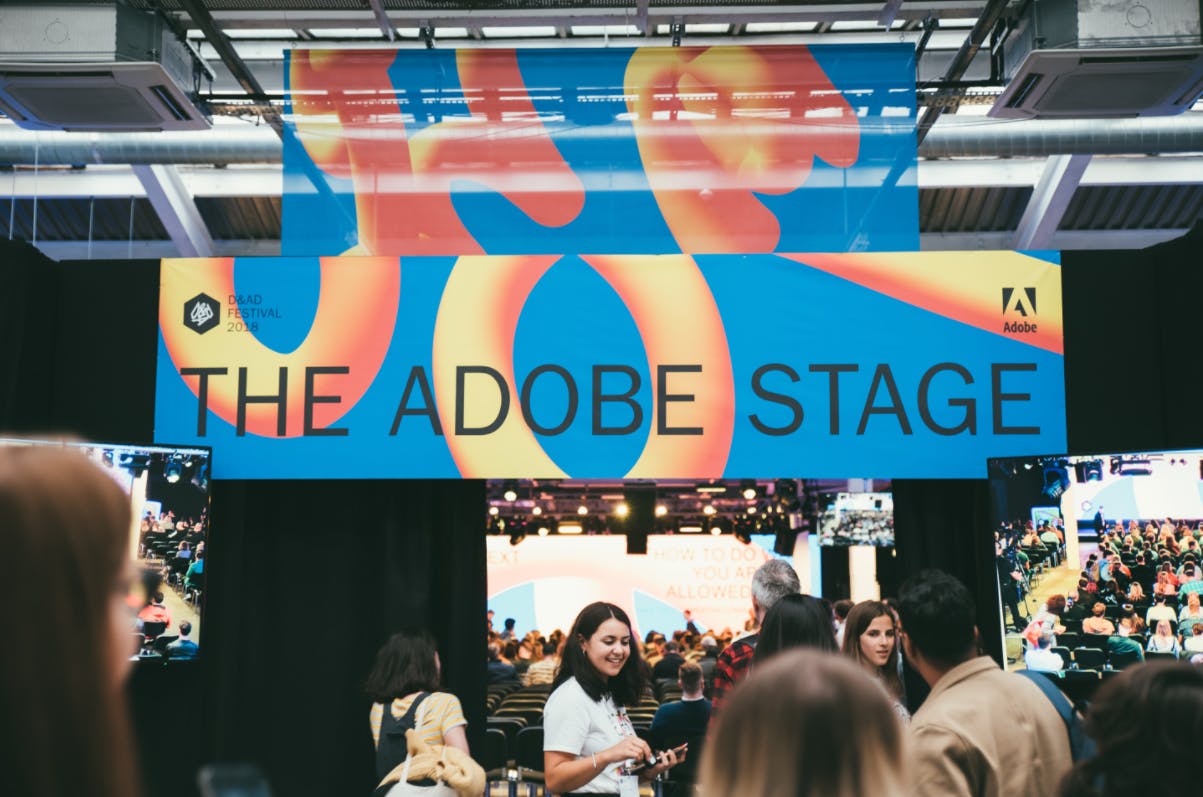 Aaron: "Yes - I would have liked to have done more, however a lot of the hands-on stuff was either rammed or already pre-booked. One workshop I didn't actually go to, but was premiered at the end of the event, was the Straight8 filmmaking session. It's a competition that runs yearly at Cannes Film Festival where you have to film using a Super8 camera, and they come up with a concept for this workshop and they had to film it there and then.
And there's no editing allowed, so they come up with lots of techniques to get around that. For example covering half the lens in black so it only exposes the film on one side, and then they'll put the film back in again and expose it a different way so you get merging, overlapping imagery.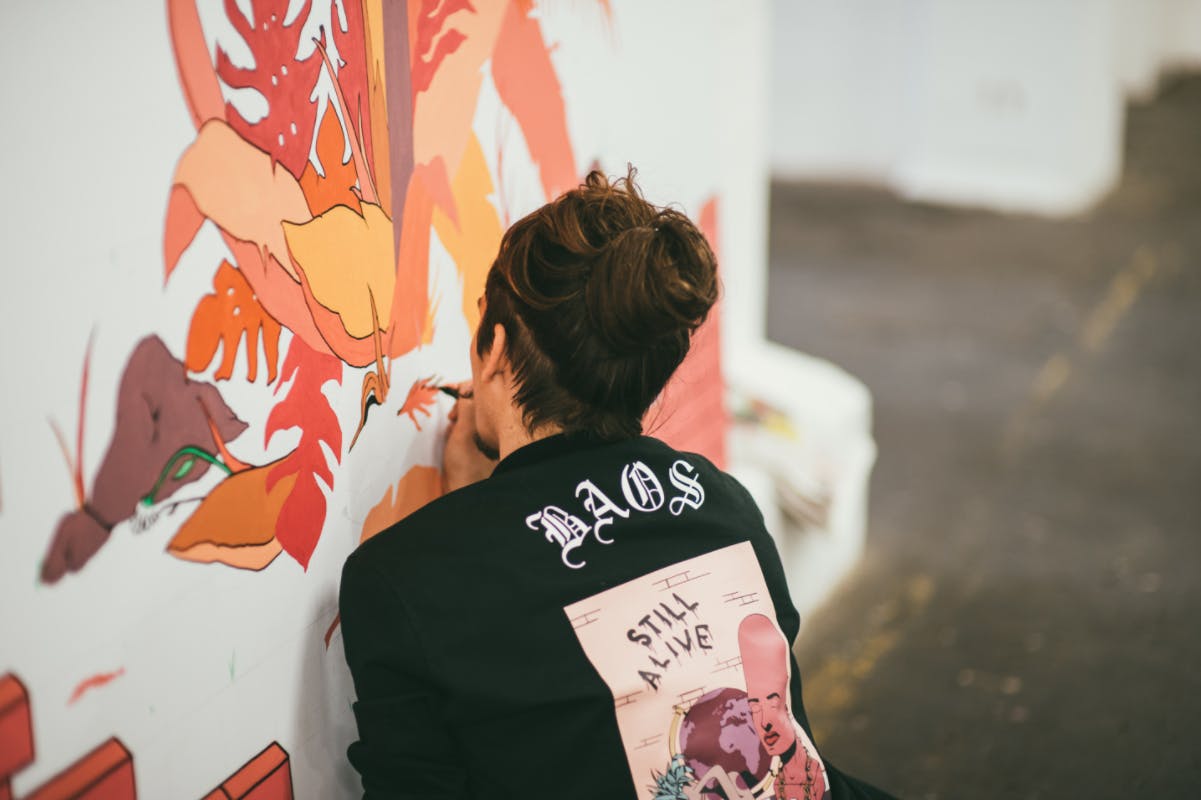 It would have been really nice to have done more of that kind of stuff which you can throw yourself into and immerse yourself in. Because as good as the talks were, at the end of the day there was so much to take in that it was approaching information overload and I just wanted to dive in and start making things."
Photos: Matt Higgins