As well as working with many of the UK's major charities, Signal staff are involved in plenty of our own fundraising efforts.
In the last couple of months, we've raised over £450 for WWF by getting in touch with our wild sides for WWF.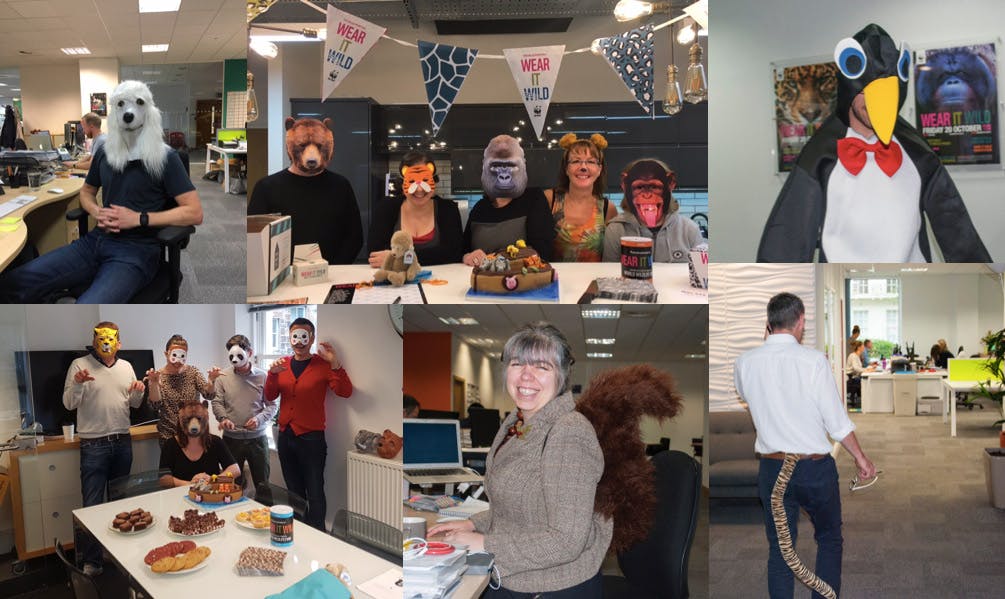 And we've volunteered for a number of local charities such as Cheltenham Animal Shelter, CCP (Caring for Communities and People) and Priors Park Edible Garden and Allotments: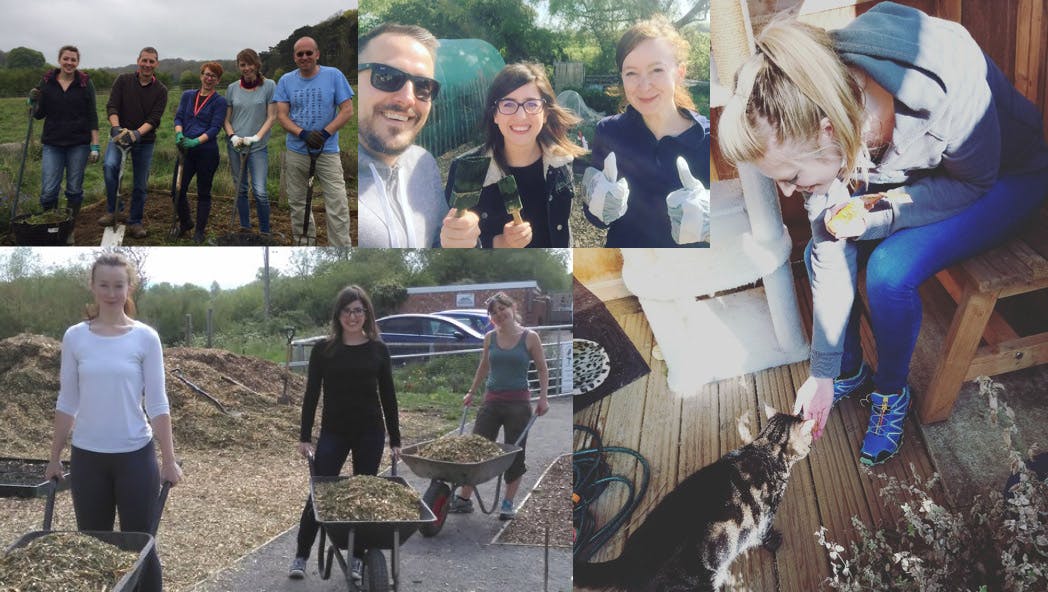 But the biggest fundraising efforts of the year are our annual Charity Challenges. Previous years have involved a cycle from Niagara Falls to NYC for Marie Curie and a Peru trek for The Salvation Army.
Here are a few more details about 2017 and 2018's big challenges.
2017 - The Signal Snow Patrol
A massive shout out to our colleagues who went to the northern reaches of Swedish Lapland earlier this year to dog sled over 180km of Arctic terrain, raising over £13k in aid of The Royal British Legion.
They spent five days following a team of huskies through snow-covered forests and mountains, tending to the dogs and battling the elements in temperatures ranging from -5°C down to -45°C.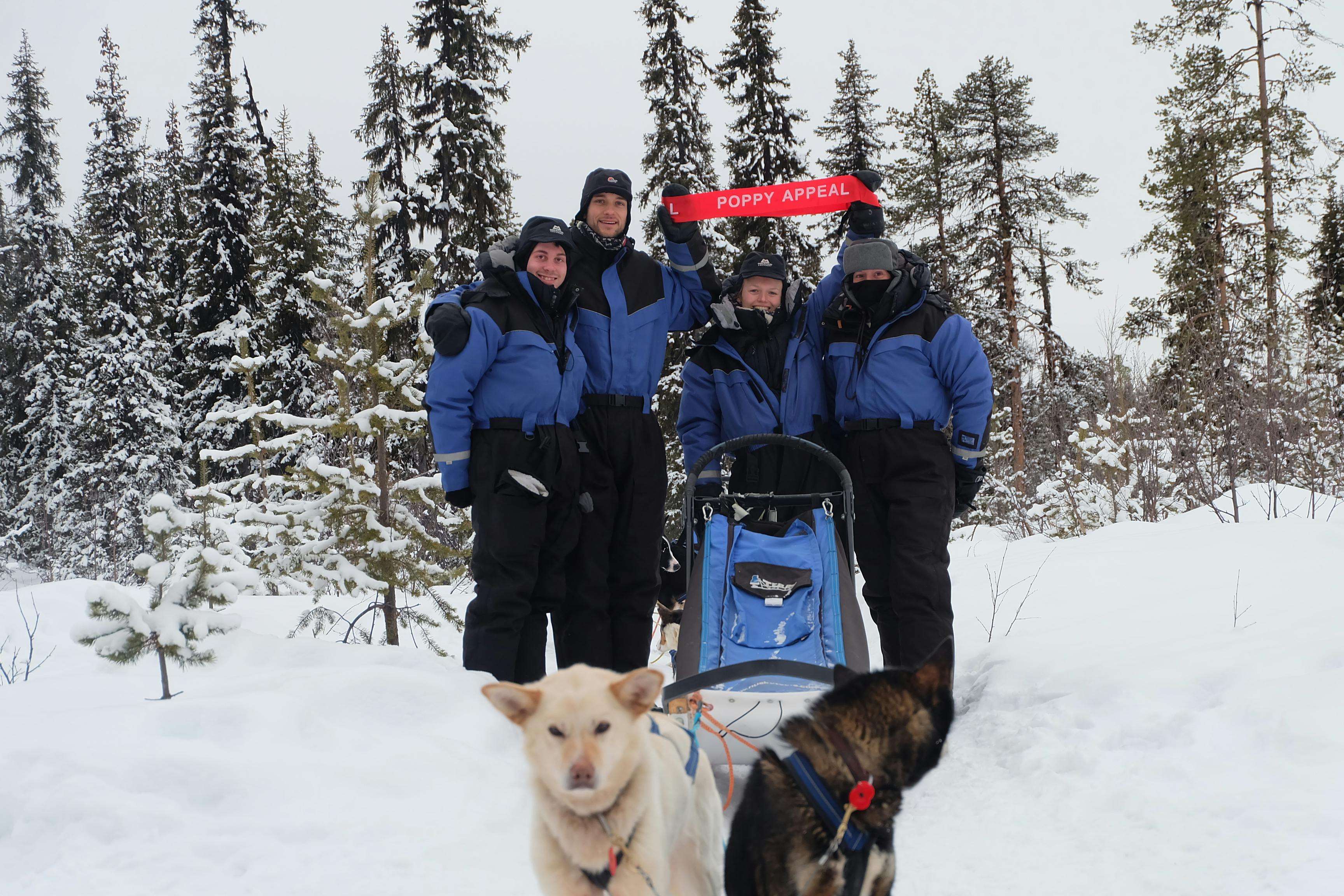 Signal covered all the costs for the trip, so every penny the team raised went directly to funding The Royal British Legion's important work. The charity provides financial, social and emotional support to the millions who have served and are currently serving in the British Armed Forces, and their families.
2018 - Signal China Trekkers
This summer, myself and three of my Signal/Brightsource colleagues (Lakshmi Balakrishnan, Karen Wyatt and Graham Duffield) were chosen at random for another amazing challenge:
"You'll conquer the imperial masterpiece of the Ming dynasty and test yourself on one of the world's most iconic structures. Starting four hours north of Beijing this challenge takes you on a series of upwards climbs of over 10,000 steps over the course of a week, covering approximately 50km over five days."
Yes, we'll be taking part in a once-in-a-lifetime trek along the Great Wall of China in April 2018, to raise funds for the British Heart Foundation.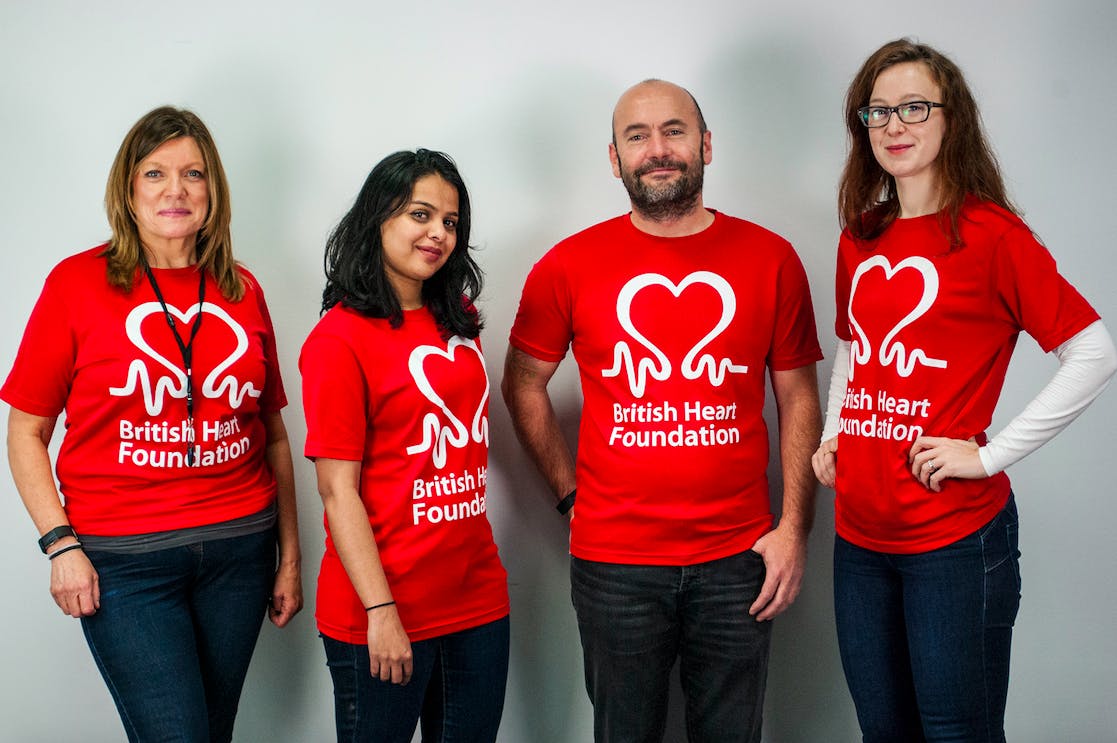 Coronary heart disease is the UK's single biggest killer, and there's a seasonal spike as we head into the winter months.
It's no surprise that each member of the team has been affected by heart disease in some way making it a cause really close to our hearts (no pun intended) and one worth striving for. We'll be keeping this in mind as we try and exceed this fundraising target to help the BHF as much as possible and certainly during the trek itself.
Signal has covered the costs of the trip, leaving us with a fundraising target of £6,190. The good news is that we're already over 40% of the way there, which we've raised by:
Inviting local restaurant The Coconut Tree to come and cook a taste of the East for us in in our Cheltenham office
Providing a tuck shop and making homemade tablet, biscuits and cakes
Selling books, CDs and DVDs
Leveraging our prize draw expertise by organising raffles and competitions
Standing outside in during a wet, cold and eventful weekend to collect change for the British Heart Foundation. Alongside donations, we ended the weekend up one umbrella and one marriage proposal!
During the same weekend, a gentleman had a heart attack and collapsed around 50ft away from one of the team. There was a brilliant response from the medical staff on the scene and trained members of the public, but it reminded us exactly why we're undertaking this huge challenge, and certainly spurred us on to head out again the next day with renewed energy: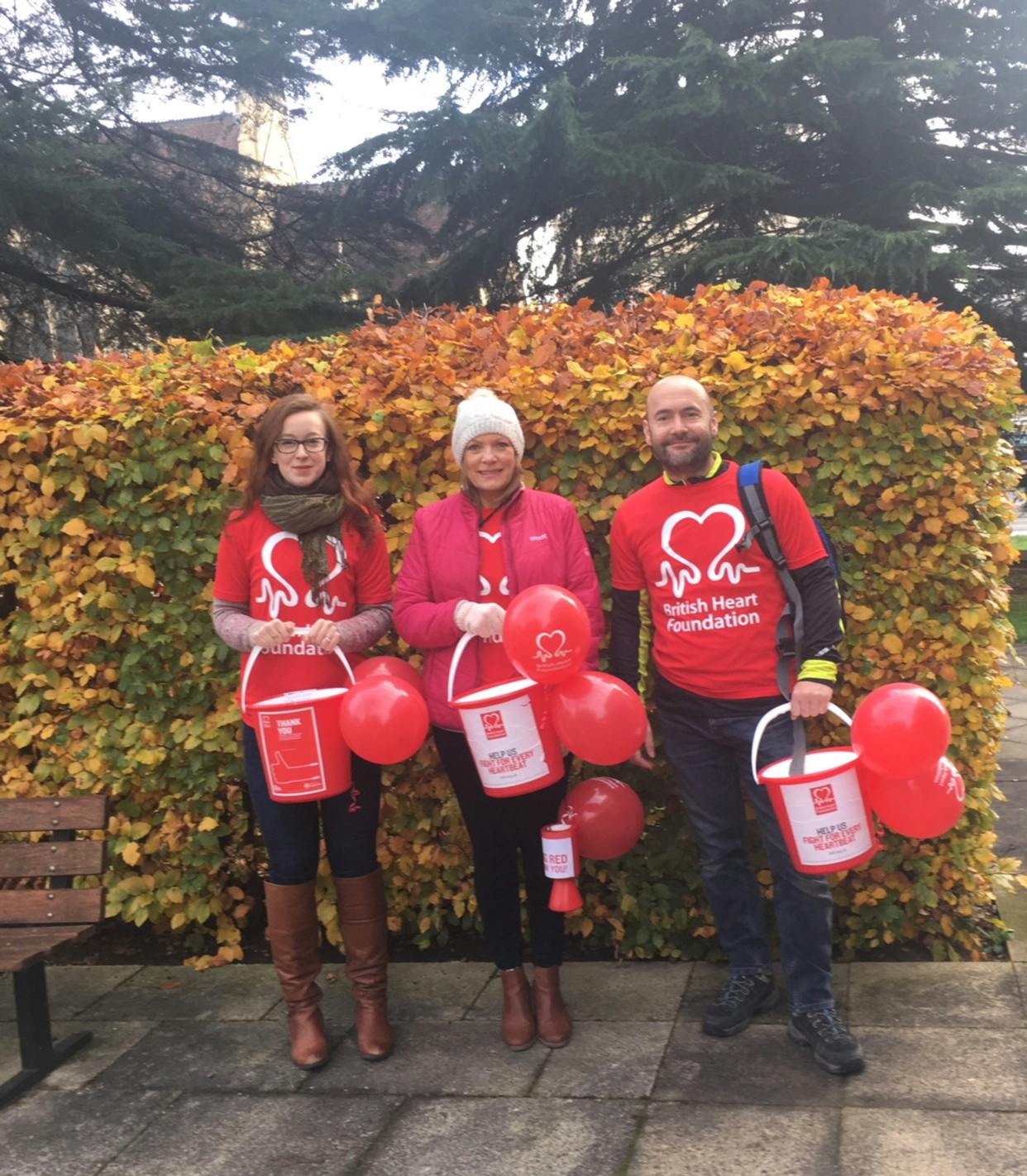 Over the coming months we have lots more planned so we can raise as much as we can for this excellent cause, including ringing in Chinese New Year in February.
If you're feeling generous in the meantime we'd really appreciate your support: