Last year we took part in BIMA's Digital Day for the first time, sending our volunteers out to Queensferry Community High School. It was a great success, so we knew we wanted to do it again.
However, this year we thought we'd step it up a gear. We volunteered to be paired with not one, but two schools. 
What is Digital Day? 
Digital Day links digital professionals up with 13-16 years old students from schools and colleges and gives them an insight into the world of digital careers, showcasing the huge range of opportunities available for young people within the industry. Agencies present to the students to share what they do, what kind of clients they work on, and help students to solve challenges as part of a nationwide competition - with cash prizes for the winning schools.
It's a great initiative. Even though the digital industry is booming, there is a real skills shortage and Digital Day is doing its bit to help fix this issue - something we believe strongly in as an agency. 
The latest stats are that 190 schools, 127 companies, 7,000 students in 124 different towns took part. Which means this year was the biggest Digital Day yet!
Bringing the ideas to life  
We were matched with Stirling High School (for the first time) and Queensferry (once again). 
So we sent our Digital Director Gregor to Stirling High School, and our UX Designer Lauren and Senior Designer Jen to Queensferry High School, to share their career experiences and help the students with the challenges.
And the students did not disappoint. 
They came up with a great mix of creative, experiential and app ideas. From live events designed to get people interested in digital careers in a hands-on way, to clever consideration of how partners and sponsors could be used to increase the impact and reach of our apps.
As well as this, they demonstrated an understanding of the importance of education in helping change people's behaviour. For example, they suggested that gaming would be a good medium to help stop the pollution of our oceans, because it would get the message across in an interesting and entertaining way.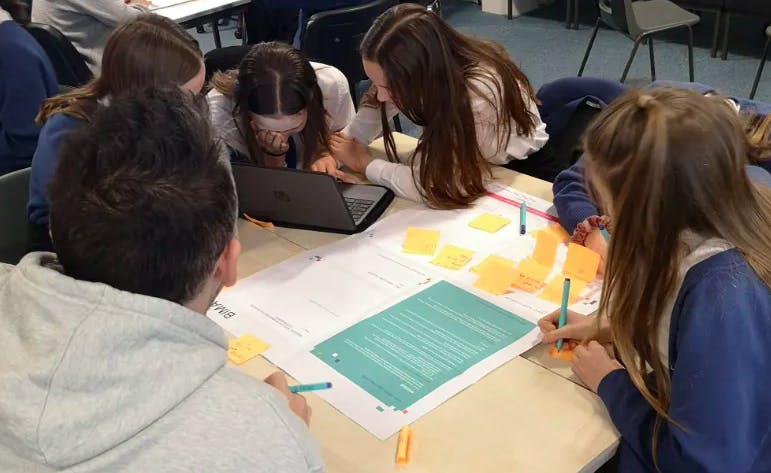 Photo credit - Stirling High School
The students showed enthusiasm and resilience, coming up with ideas on the fly and in a group setting which can be tough, and they all played a part in researching and bringing the group's ideas to life. 
Some teams demonstrated a professional level of preparedness when it came to presenting their ideas to the group, others drew on their creativity and on-the-spot thinking abilities to deliver a more relaxed pitch. 
A lot of hard work and effort was put in by all the students - best summarised by this quote: "If I didn't have football tonight, I'd just go straight home to my bed".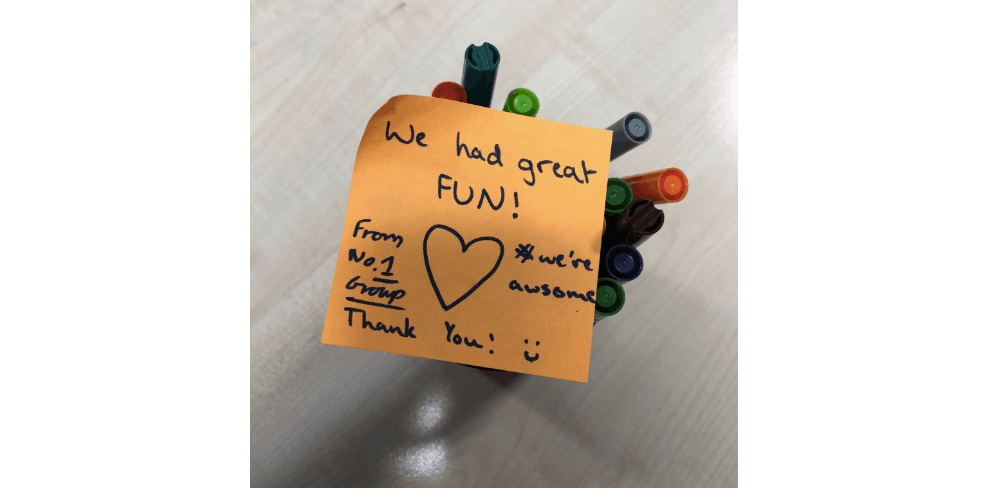 Mr Andrew Douglas, Queensferry Community High School's Computer Science teacher said:
"In school, students rarely get the opportunity to learn about the different roles within digital, and that they can be anything from the technical side to the more creative route. BIMA, alongside Jen and Lauren from Signal, have opened lots of student's eyes to the range of opportunities and different career paths that are available to them."
Everyone made us feel very welcome and they showed a genuine interest in our roles at Signal and the types of clients and projects we work on. 
In fact, later on in the evening, our Design Director Gregor received a message from the mother of one of the students. She wanted to reach out to tell him her daughter could not stop talking about the amazing day she had.
We could not have asked for a better reaction than this.
Educating the future
Initiatives like Digital Day are extremely important. They give students an insight into a professional world they didn't even know existed and they get to hear first hand about all the different and rewarding career paths available to them - something that many current professionals (myself included) simply did not have growing up.
They educate and inspire students about the digital sector and the breadth of roles available, ensure future talent and reduce the skill shortage faced by the industry. 
It's for all these reasons that we can't wait until Digital Day 2020. Will we stop at two schools? You'll just have to wait and see.