Marketing automation spend has seen tremendous growth over the last decade. As of 2018, it was estimated to be an $5.10 billion industry and is expected to reach between $14.15 and $32.6 billion by 2024. 
And little wonder. Marketing leaders - continually seeking an edge in delighting customers and growing revenues - are rightly keen to employ tactics that can take away time-consuming (and expensive) repetitive tasks, while letting their teams focus on higher value activities.

The term 'marketing automation' is, however, unhelpfully broad. It can describe anything from lead scoring technology that monitors user behaviour on websites, to machine learning algorithms that select, test and promote different combinations of words in email subject lines or PPC ads.
Connecting Data and Content at Scale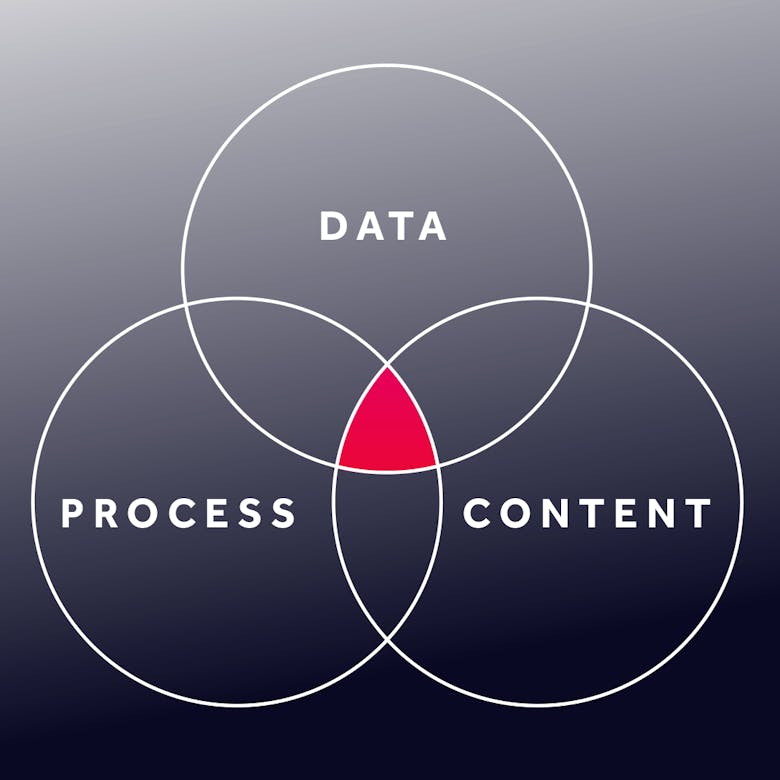 When we talk about marketing automation in a financial services context at Signal, we are usually talking about Data Processing Automation (DPA). 
This means using Customer Communications Management technology to connect data and content, intelligently and at scale. 
The tasks that we automate sit at the heart of major communications programmes. And we know from experience that doing them right has a marked impact on internal efficiency and the effectiveness of the final messages. Happily, this also reduces the overall cost of the activity. 
Specifically, the benefits of DPA include:
Speeding up and de-risking the marketing communications process
Production cost savings
Simplifying multi-channel campaign management 
Enabling far greater levels of personalisation 
Making it easier to switch vendors downstream in the supply chain.
The business case is typically very strong, therefore, and payback on the initial investment often seen in short timescales. But how do you actually get started? What do you automate? How do you make sure your efforts work as planned and don't lead to unintended consequences?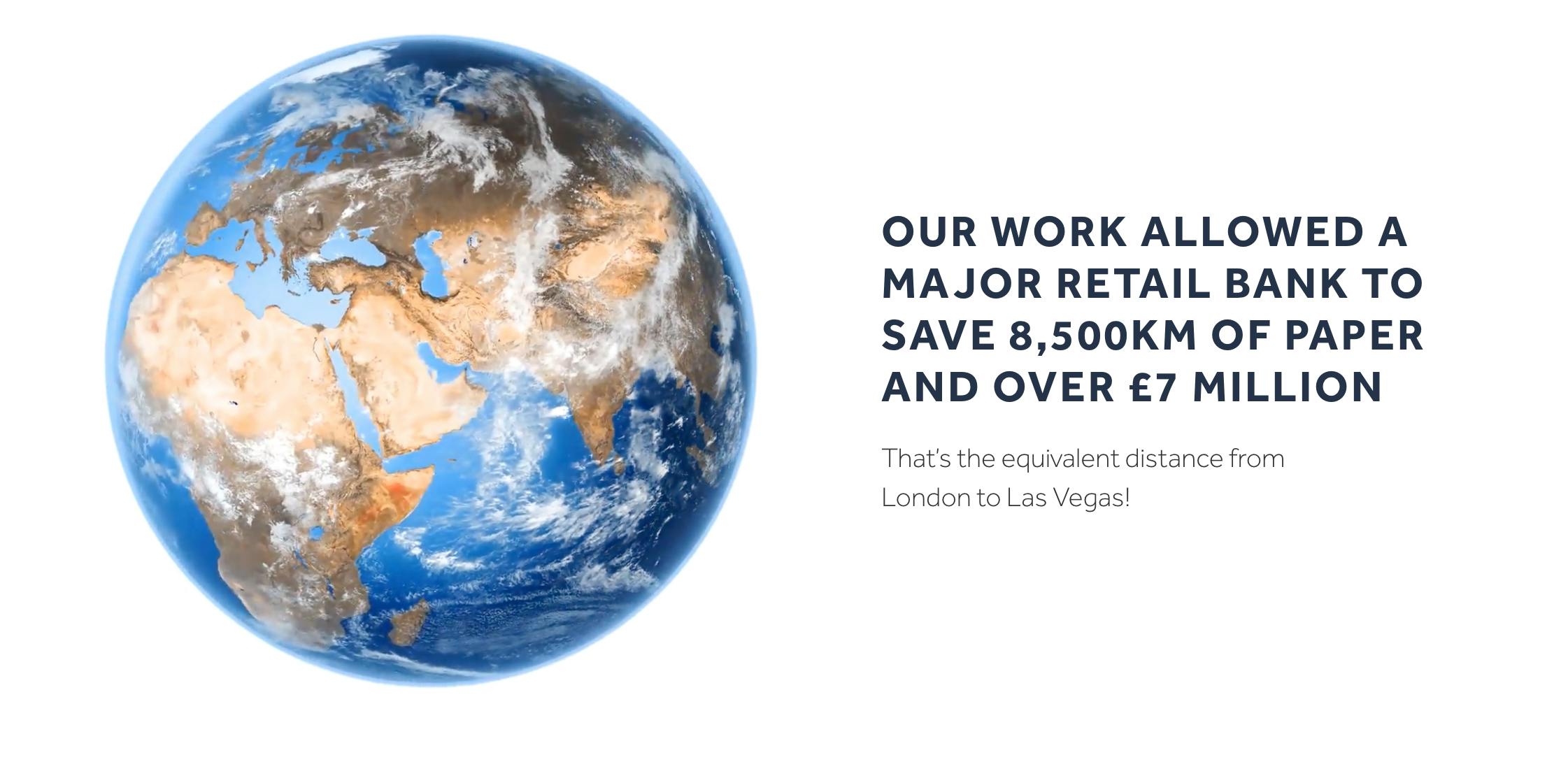 Our work allowed a major retail bank to save 8,500km of paper and over £7million. Find out more.
The five-step starter guide to automation at scale
Here's our five-step starter guide for marketing teams looking to reap the rewards of automating their communications activities. 
1. Eliminate before you automate
Automation ultimately involves an investment of time and money. That's why we believe it's critical to first focus on eliminating waste from your existing processes - then you can work out where the investment of automation will have the biggest impact.
This may seem obvious, but automation only works when there are repeatable elements. The more changes that are required, the more manual effort creeps back in, as each change will need to be checked. 
This can be balanced by ensuring that those aspects that change add value. For instance, changing images and copy to suit each audience, but maintaining a consistent layout.
2. Work with people across the end-to-end process
The way that one team or individual completes a job can often affect another team or individual at a much later stage of the process. This is usually not understood or appreciated by either party. In this situation, there tends to be little or no perspective of the wider process, which leads to a lack of empathy and resistance to change. 
Establishing this perspective organisation-wide enables us to simplify processes and automation. We achieve this by bringing all the people in the wider business together to understand the end-to-end process, and then co-creating solutions that reduce wasted effort and remove pain points.
3. Standardise data and content early
With large organisations, we often see data being sent in different formats from different teams. If you set up the workflows for automation to handle each of these data permutations, it introduces unnecessary risk. Additional overhead is also required to manage and maintain multiple workflows. 
There often isn't a good reason why things aren't (or couldn't be) standardised. Nor is there usually any additional cost to do so when setting up these workflows, though there might be to do so retrospectively. If it's never been a requirement though, there is a tendency to reinvent the wheel, whether people are conscious they're doing so or not.
Again, this links back to my previous point. If I only consider my own step I might be making life harder than it needs to be downstream.
4. Ensure everyone sees the bigger picture
Organisations can have conflicting objectives that reduce the positive impact of automation. For example, where there are dual goals to both spend less time delivering campaigns (operational efficiency) and achieve greater levels of personalisation (improving customer experience). 
The danger arises if the additional personalisation isn't adding value. In effect, simply swapping one inefficiency for another.
Therefore it's really important to think about what you want to achieve up front, and put sufficient training in place so that these issues are fully understood.
5. Win hearts and minds
Those colleagues whose roles are candidates for automation will want to know what it means for their job. 
It's important to be ready to show how these capabilities improve the customer experience, and allow campaign managers to focus on areas where they can genuinely add greater value.
If you're interested in understanding where automation could benefit your business - or how to set it up, get in touch. 
[Originally published on The Drum]