On Wednesday 6th November, we welcomed a packed room of senior marketers and business leaders to our sold out 'Agile Marketing for the Real World' event at CodeClan Edinburgh.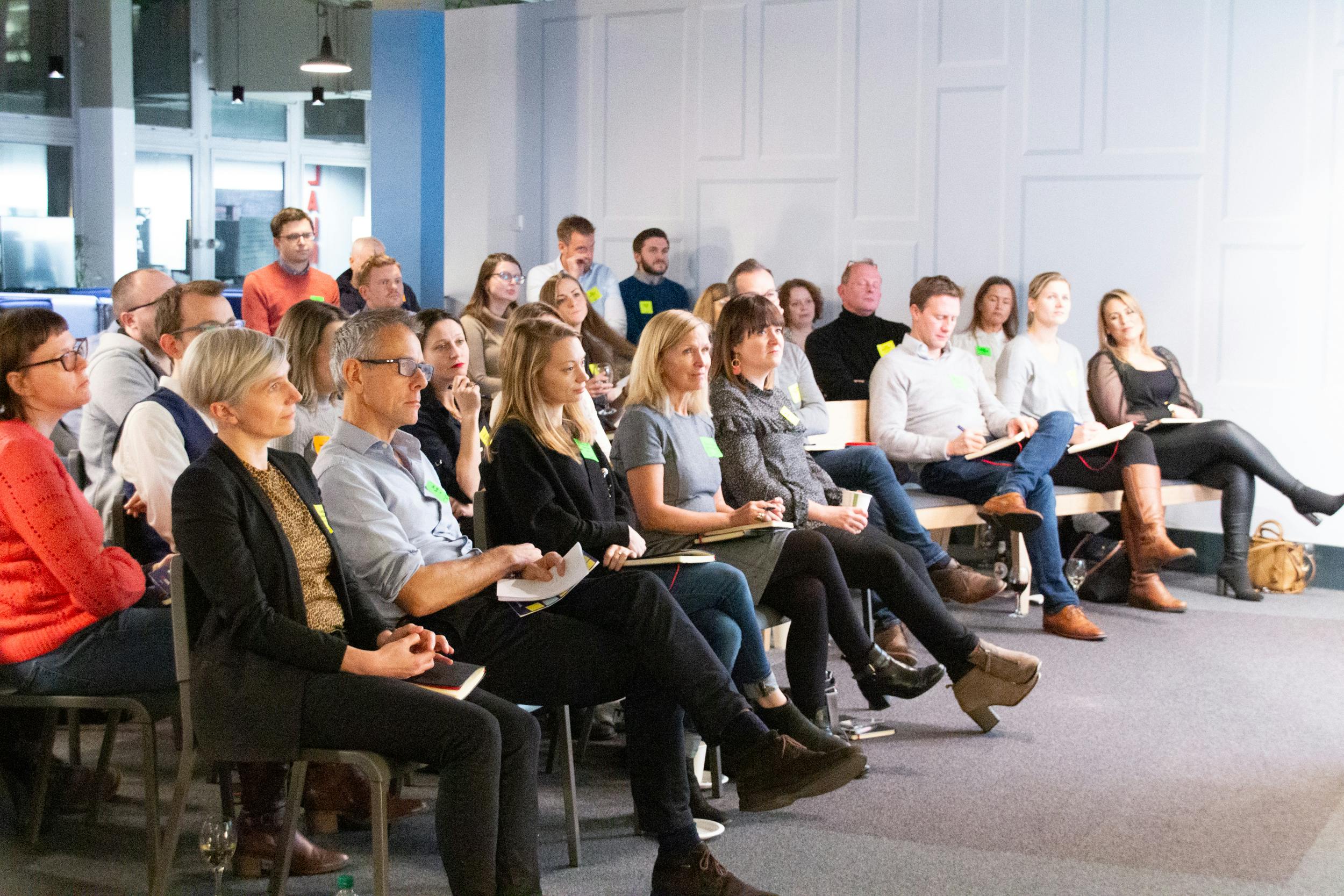 WTF is Agile Marketing, anyway?
Agile Marketing is a powerful idea. It promises a more fun, collaborative and effective way of working that helps marketers get better results, faster. But with so many different approaches and methodologies, it's not easy to know where to start. Our hashtag for the event perhaps puts it best: #WTFisAgileMarketing?
To help shed some light on this, we invited three speakers to share their extensive and varied experience adopting Agile ways of working in the 'real world' of marketing.
Our keynote speaker for the evening was Neil Perkin (digital consultant and bestselling author of two books on Agile), with Kate Bordwell (Creative Lead at RBS Open Experience) and our very own consultant David Hammond (previously Accenture) adding their unique perspectives. Read bios for each of our speakers here.
The evening kicked off with a bit of informal networking (accompanied by lots of wine and cheese).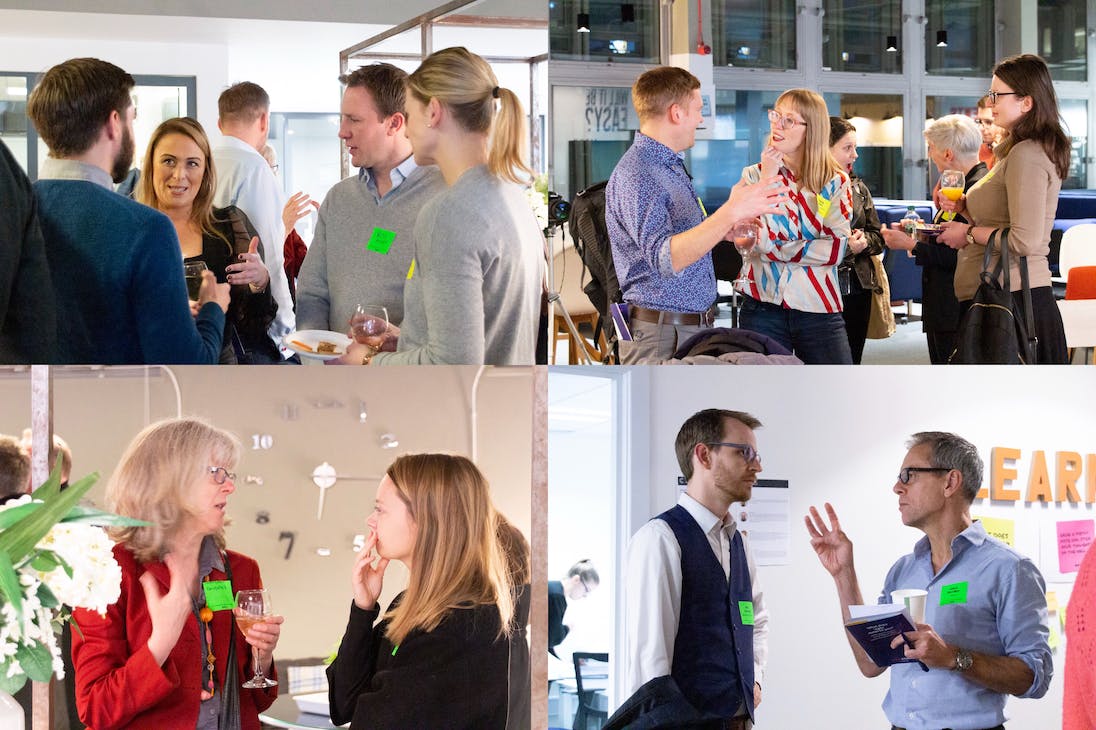 Guests might also have noticed a bit of a visual theme (one or two Post-Its were involved.)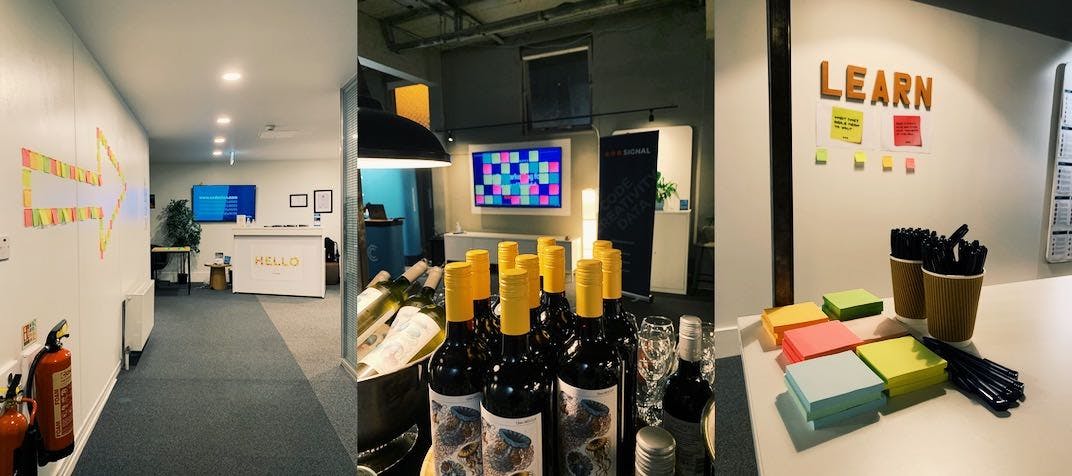 And before the talks kicked off, a few attendees shared with us what the concept of Agile meant to them on our Wall of Agile.
Answers included:
'Faster, cheaper'
'Everyone feels heard'
'Incremental improvement'
'Launch and learn quickly'
'Common sense'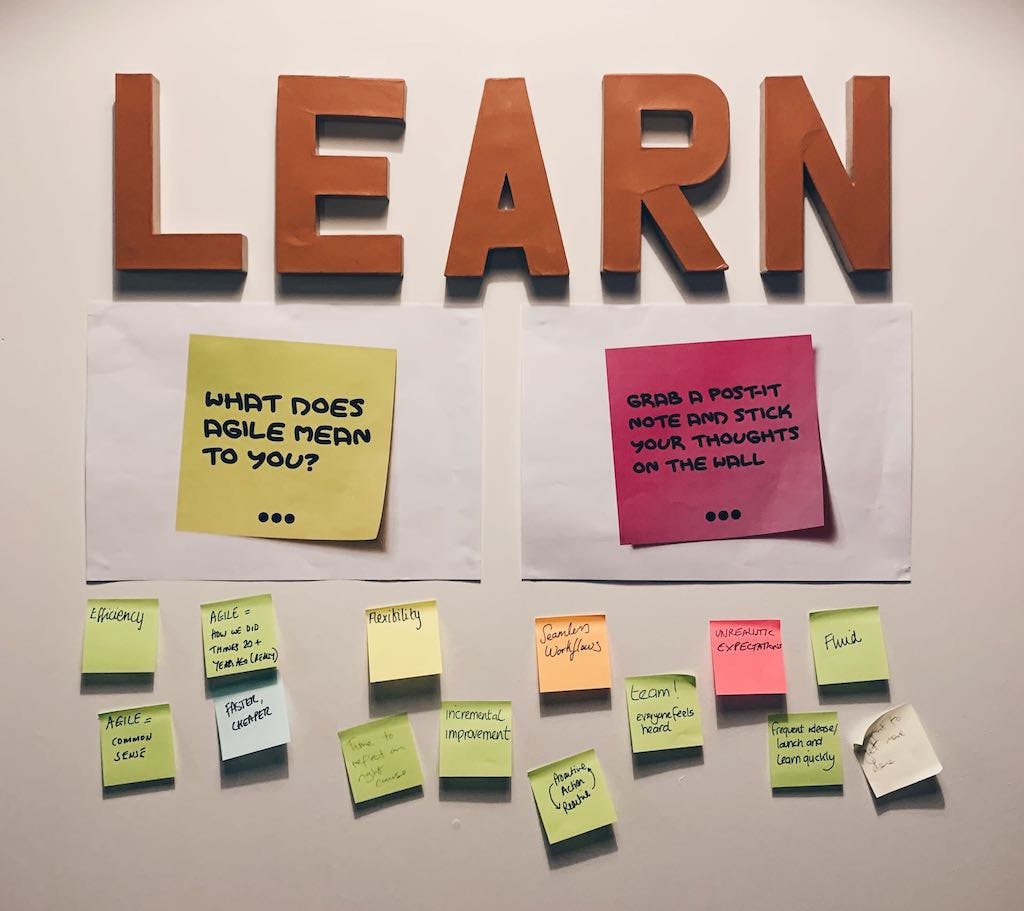 It was soon time for the main event, which our CEO John Rowley described in his intro as "something of a journey through the key principles of Agile, its development and deployment in the real world." 
First up was our keynote speaker, Neil Perkin, on the topic of Agile Marketing and Transformation.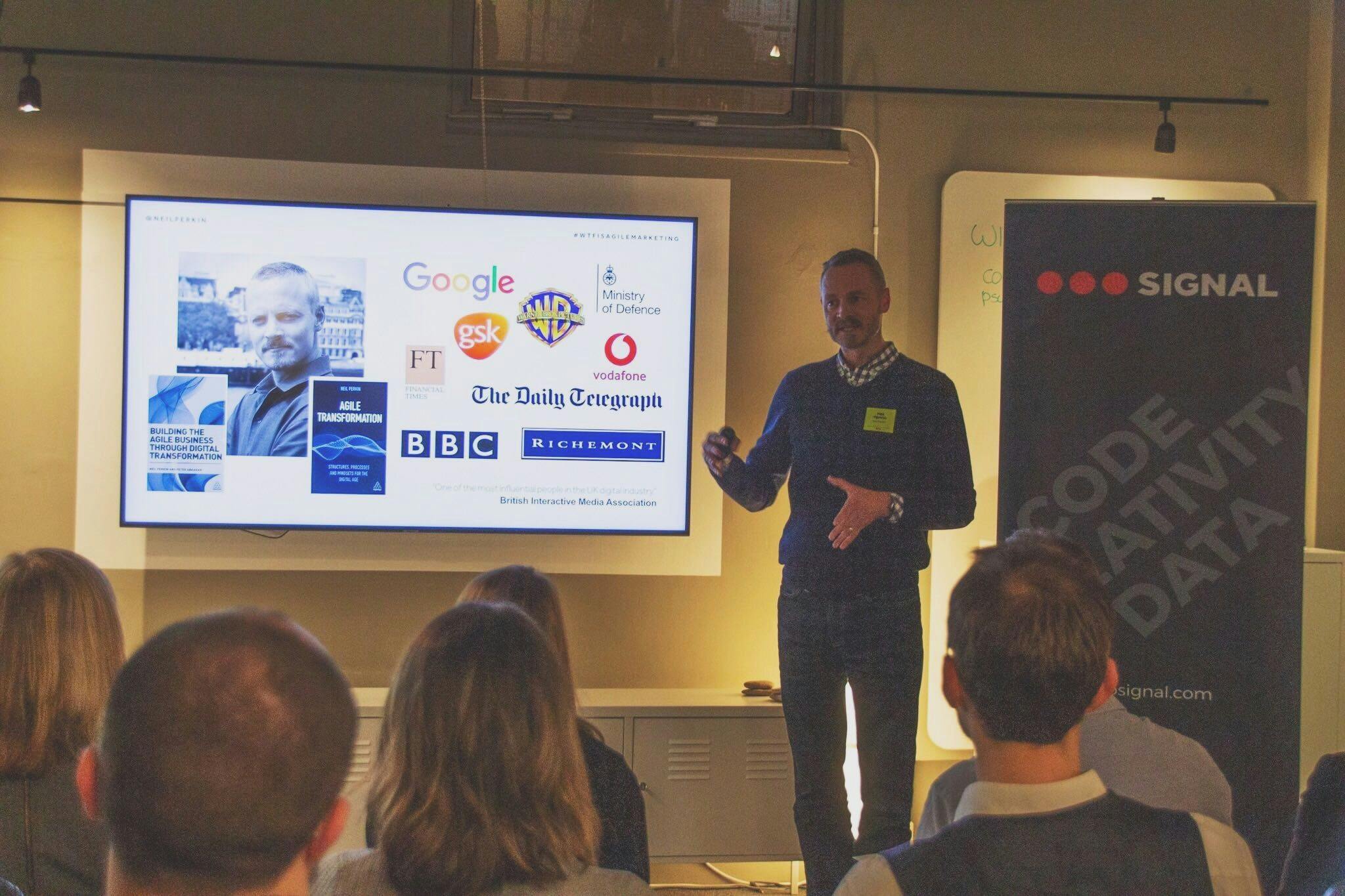 "There's nothing wrong with linear ways of thinking, but too many companies do 95% linear, and maybe 5% iterative and Agile. There really needs to be a bit of a rebalance here, because the context is that we are in environments which are complex and adaptive." Neil Perkin
John set the scene for Neil's talk by introducing him as a "taller, better-looking Yoda". And Neil did indeed have a ton of wisdom to share with us about Agile Marketing, based on his experience helping a wide range of organisations adopt Agile ways of working (outwith technology teams). This included a stint at Time Inc. when the magazine giant was transitioning from print to digital. 
Neil's half hour presentation was densely packed with insights and information, focusing on the massive impact that digital innovation has had on the competitive landscape, and how Agile ways of working (and thinking) can provide a way through.
He quoted Eric Ries, author of The Lean Startup, whose phrase 'Think Big, Start Small, Scale Fast' encapsulates the key concepts of Agile. And he highlighted why each element is so important:
"You think big, because you need that good sense of direction. Being Agile is not an excuse not to have a plan. So you have a good vision and sense of direction, but in order to get there, you start small so that you can learn fast and you can scale fast. That way, you're able to take account of the rapidly changing context."
He also outlined the three core principles of Agile that he considers critical for making it a success within marketing teams: 
Backlogs
Retrospectives, and 
Manageably-sized multidisciplinary teams (6-10 people)
Finally, he pointed out that data has to be refined: "data is the new oil, in that it's toxic unless you refine it". Firstly, it needs to be turned into information, which in turn can be converted into knowledge and ultimately wisdom that drives organisational change. And he suggested that marketers would benefit from being more open to adopting some of the methods used by product marketing and service design teams. 
Next up was Signal's David Hammond to give us the lowdown on 'Agile Marketing in Practice'.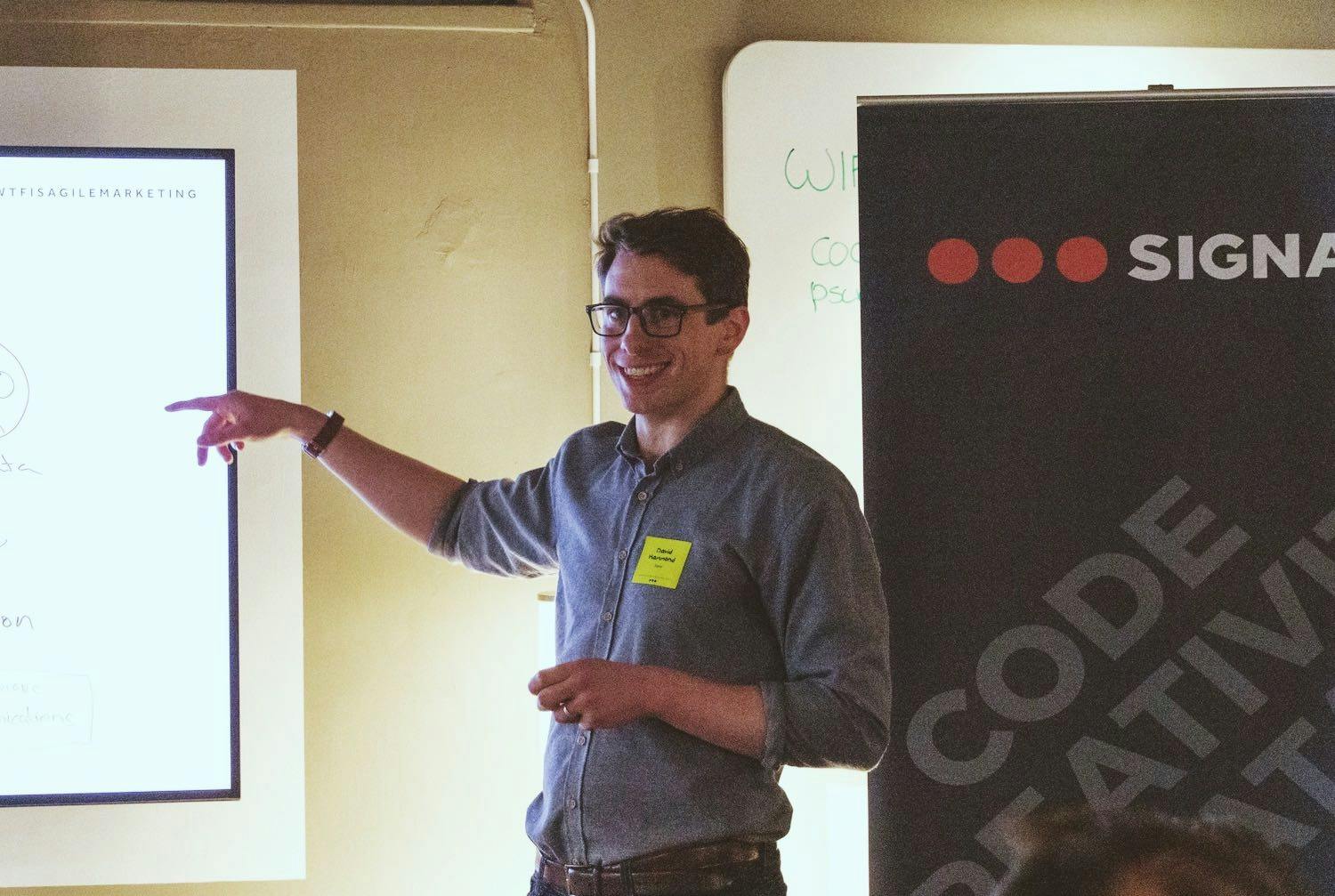 David also cited The Lean Startup, which he discovered in a previous role at Accenture, as a key influence on his career. 
Like Neil, he has also worked as a consultant, advising a wide range of business and marketing teams (as well as technology and product teams) on how to apply Agile principles to get better results.
One example David shared to show how effective Agile can be, covered his experience working on a project with McDonald's:
"Their VP of marketing in the UK wanted to trial out new coffee products in some of their stores. But she was told it was going to take over a year to test that through their normal processes. So I worked with her and her team to develop an Agile marketing approach and get a trial out in the space of 3 months." 
He also outlined seven very practical steps of how to get started with Agile marketing:
Clarify your objectives 
Form an Agile Marketing team (with tips on what good teams have in common)
Build a backlog… and prioritise it
Run a sprint… or set up a Kanban board
Daily stand-ups
Regular retrospectives
Share your results 
Rather than conforming rigidly to any one methodology, David advised that in a marketing context, an 'a la carte approach' usually works best. Echoing Neil's 3 key principles, he recommended 3 things in particular that he finds work well for marketing teams; Kanban boards, daily stand-ups and regular retrospectives.
"If there's only one Agile practice to implement within your marketing team, regular retrospectives is the one that I'd recommend. Because it's the one that allows teams to evolve their own way of working with more Agile practices in general." David Hammond
For more details, you can read David's recent article: Agile Marketing (What it means in practice) 
Our third talk was an entertaining finale from Kate Bordwell on Becoming Agile.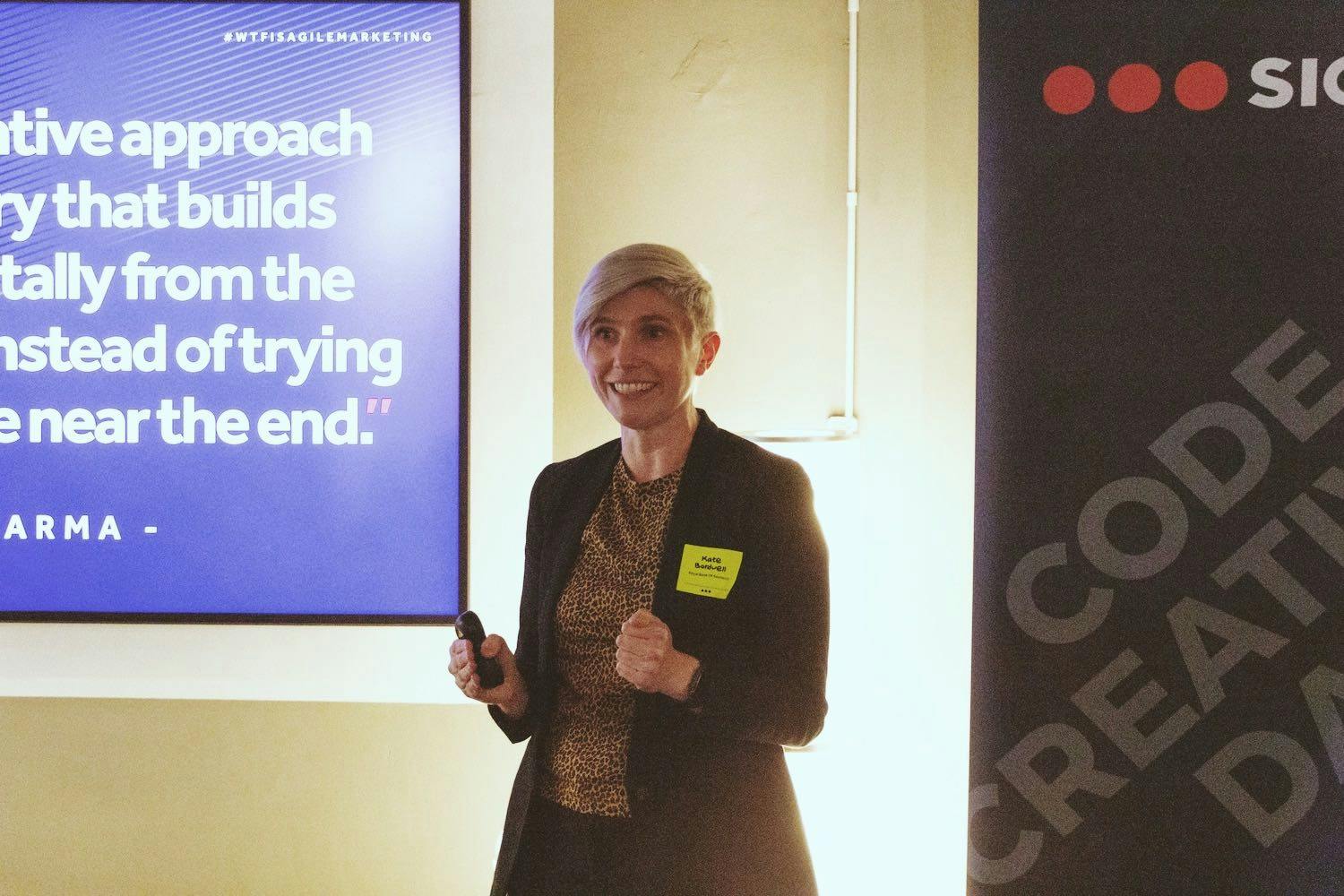 "For me Agile isn't about Scrum and Kanban and all that, it's much more about the core principles and values, and that collaboration, that team. It's the fact that you can bring the right people together in the room from the beginning, plus the fact that you can involve customers at every stage of your process, that you can co-create with people. That's what motivates me and that's what I think gets really good results."
Kate talked us through her journey from solo planner to working within a collaborative Agile team and how she went on to become a fully-fledged Agile Practitioner. 
"I don't call it a 'war-room' because I'm a pacifist. I call it a 'mind-palace' instead."
She shared the different methods she's used in different roles, from 'a crash course in design sprints' at Nile, to navigating tribes and guilds with Skyscanner, to her current role at RBS, where innovation is defined as 'new ideas that have meaningful impact on customers'.
She also gave us advice on how to ensure there's space for marketing fundamentals such as developing insight and ideas in an Agile environment, plus a whistlestop tour of some of her favourite Agile tools and techniques.
"There's often a myth that being Agile means you don't need a strategy. In fact, being Agile means you need a robust strategy based on data insight.  And for marketers that means you're still having to think about what your brand is, what your core purpose is, who your target audience is, how you're positioned and what your core proposition is. And you can and must build this into the Agile process." Kate Bordwell
To close out the evening, all 3 speakers took part in a lively Q&A session with some challenging questions and fascinating answers that took in tree metaphors, data ethics and research methods.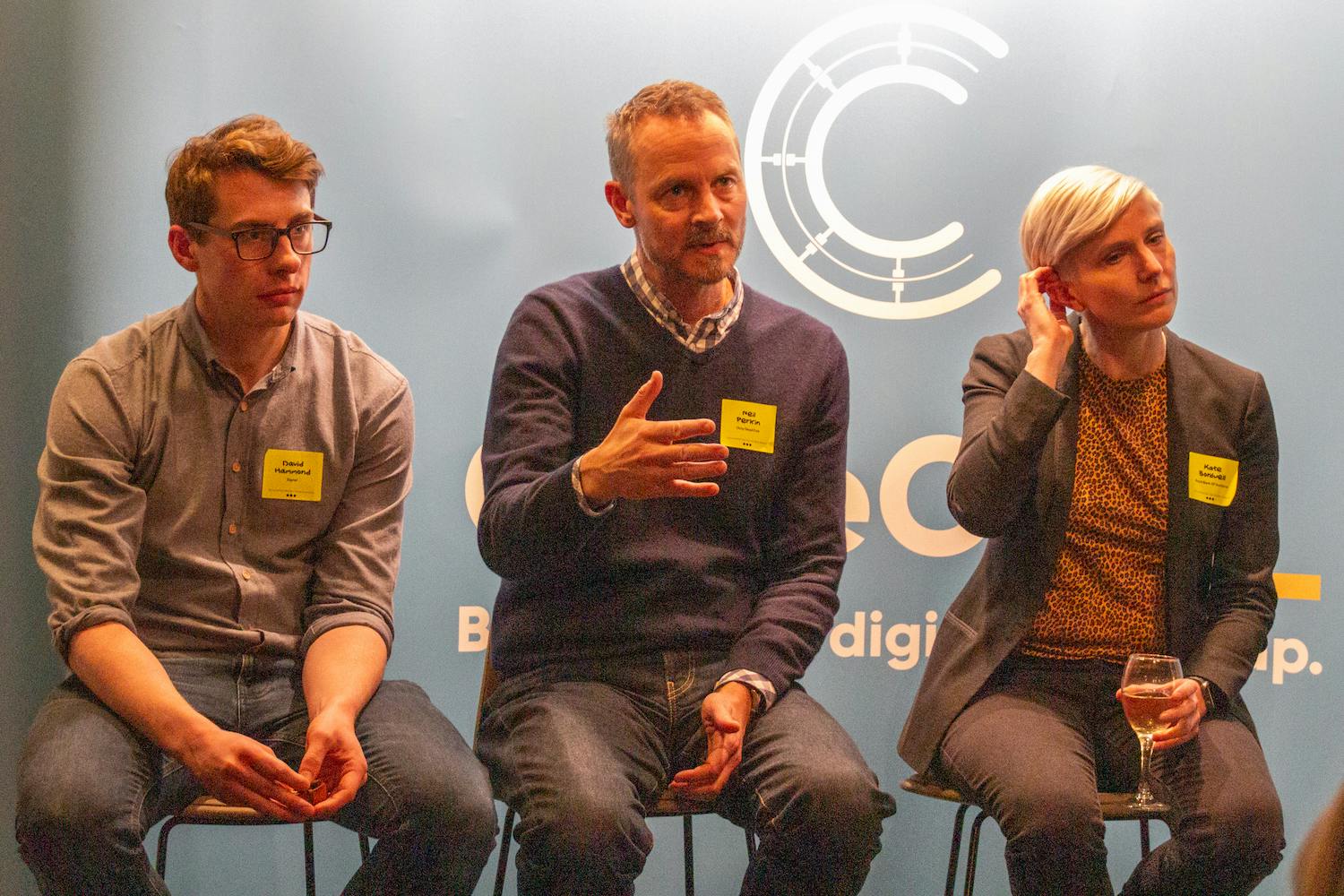 And the lively conversation continued afterwards with more informal networking, plus more wine and cheese, of course.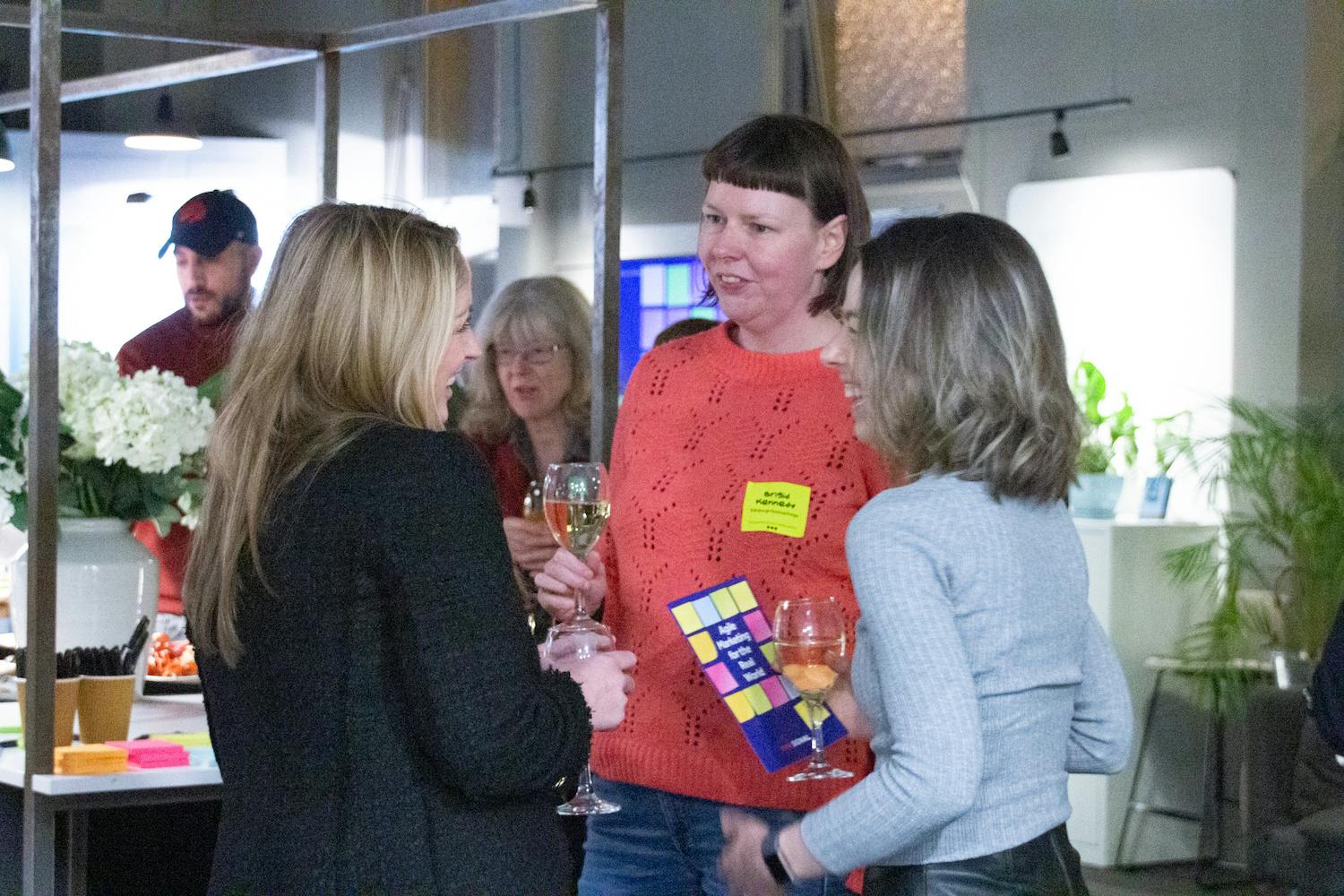 You can find all of the presentation slides on SlideShare or embedded below:
Photos by Louise Brown (and Milo McLaughlin)
Massive thanks to:
Our three speakers - you were ace!
The team at Signal who organised the event and helped out on the night (especially our Marketing Manager Lauren Cormack!) 
All the staff at CodeClan Edinburgh - who made us all feel very welcome (this was our second successful event of 2019 at the same venue, following our Accessibility event in May).
And everyone who came along and made it such a great event.