On 6th November 2019, Scottish marketers and business leaders will have a unique opportunity to explore the challenges involved in adopting Agile ways of working in the 'real world'.
Signal are delighted to host an informal evening at CodeClan Edinburgh, with Agile expert Neil Perkin (bestselling author of 'Building the Agile Business'), creative strategist Kate Bordwell (Skyscanner and RBS) and Signal's David Hammond (formerly Accenture and Argos), for unmissable insights into the importance of not just doing Agile, but BEING Agile.
Read David's latest article for The Drum: Agile marketing (what it means in practice)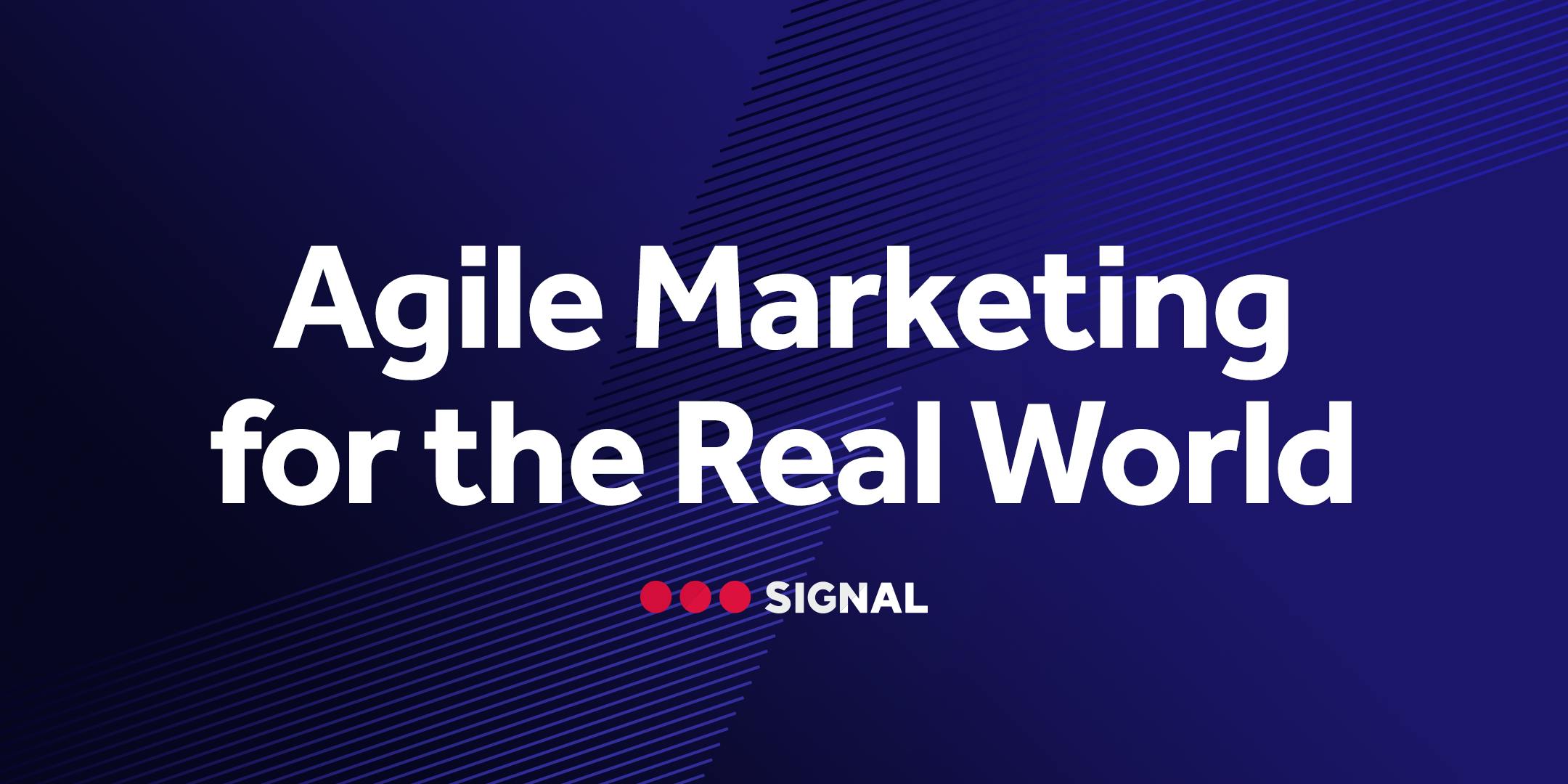 With marketing teams facing rapidly changing competitive, market, and consumer contexts the need to be more Agile, responsive and manoeuvrable has never been greater.
What are the secrets for applying Agile principles in marketing in ways that really drive results?
What is the mindset for success?
UPDATE: This event is now sold out.
Event Details
When: CodeClan Edinburgh on 6th November 2019 at 6pm.
Who is it for: Marketing Directors and Managers who need to adapt rapidly to technological disruption and expectations of faster, cheaper and more measurable results.
There will be an opportunity to network with like-minded marketers and refreshments and snacks will be provided.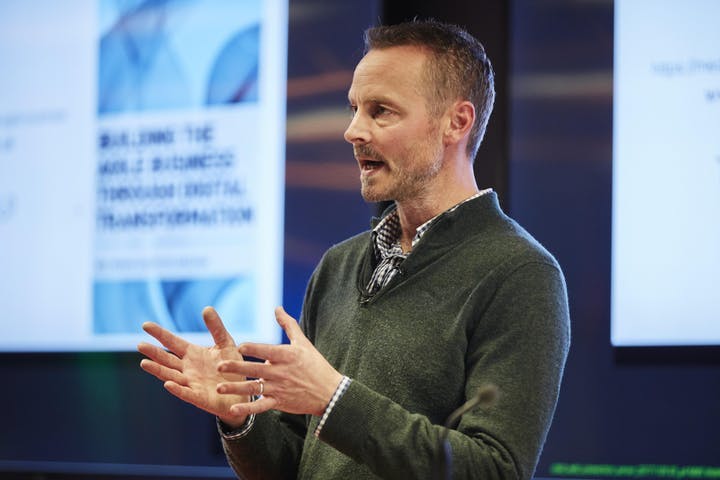 Our speakers:
Neil Perkin
Neil is the author of two books on digital transformation and organisational agility: the bestselling 'Building the Agile Business' and the new book 'Agile Transformation'. He is the founder of digital consultancy Only Dead Fish, and has been named by BIMA as one of the most influential people in the UK digital industry. He has years of experience helping a wide range of organisations transform or adapt to be truly fit for purpose in a digital-empowered world, including Google, Disney, BBC, LEGO, Samsung, Oxfam, and Warner Bros.
Kate Bordwell
Kate is a creative strategist who has been using lean agile methods throughout her career, even before she knew it was a Thing. Now working in innovation at RBS, she has previously led design research and strategy at Skyscanner, Nile, The Union and Equator.
David Hammond
David started his career as a digital strategist and agile coach with a four-year stint at Accenture followed by a period in-house for Argos. He brings these skills and experience to help Signal's clients identify and progress their highest priority business and marketing initiatives.