As 2018 comes to an end, and we look back on the last twelve months, what really stands out is the central role data has played not only in the world of marketing, but also on the world stage.
Access to users' data has given big brands unprecedented power (if they have the processes and expertise in place to harness it properly). And yes, with that comes great responsibility.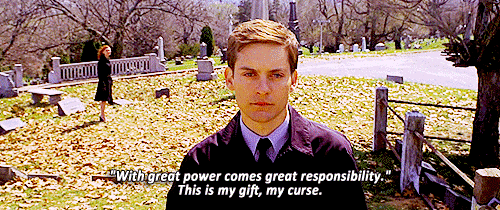 Of course, compliance was very much on marketers' minds in the lead-up to the GDPR deadline in May. The new regulations were complex and somewhat open to interpretation.  As many brands scrambled to ensure their internal and external processes met the necessary requirements, our inboxes were flooded with last minute privacy policies and slightly desperate sounding pleas to opt-in again. And then everyone let out a big sigh of relief when it was all over.
It's safe to say however that GDPR will continue to have an impact in 2019 and beyond. Writing on May 25th, the day the new laws came into force, Signal Business Partner Mark Collins advised that charities in particular now have to do much more to nurture mutually beneficial relationships with their audiences. This applies to other sectors too, as he points out:
"GDPR will (quite rightly) mean that every individual is more aware of their data rights, and they will be more likely to turn off this consent if their relationship with an organisation gives them reason to do this."

But while the new laws are undoubtedly a big win for data protection, web usability has taken a hit due to general confusion over what best practice means (please, make the pop-ups stop!). Still, maybe the new ePrivacy regulation, which is likely to be finalised/come into force in 2019 will clarify things.
The regulation didn't stop there. We've also seen the rules around influencer marketing clarified by the ASA, although, as our Outreach Manager Lauren Cormack writes, there is still room for interpretation there too.
Once more unto the breach - a very bad year for Facebook
Speaking of social media, Facebook were hit by mainstream news reports of one data disaster after another during 2018, no doubt further eroding public trust in how their information is being used (or misused) by big companies.
The company's nonchalant approach to user information in the past came back to bite them, when the Cambridge Analytica scandal came to light in March. CEO Mark  Zuckerberg ending up testifying in Congress - refresh your memories on the key points with this helpful summary from Planner Jamie McAdam.
Facebook's annus horribilis didn't end there however, with news of further dodgy data practices coming thick and fast, including leaked emails that seemed to confirm that the company might not always have users' best interests at heart.
Meanwhile, even Facebook-owned Instagram, which previously seemed immune to its parent company's run of bad juju (or at least negative press), has recently been shown to be a hotbed of Russian propaganda. More trouble at t'mill was hinted at when Instagram's founders also called it quits this year, following the less than stellar launch of the IGTV platform (likely an attempt to reduce the impact of the TikTok video app, which is growing incredibly fast among young audiences).
Google didn't escape either, announcing the abrupt closure of their social network, Google Plus in October. What had once been a much-vaunted threat to Facebook had of course been long abandoned by the search giant. Which made it a convenient sacrificial lamb when they eventually got round to disclosing a data leak that had come to light in the spring. CEO Sundar Pichai ended up in front of Congress anyway, where the questions being asked only highlighted a startling lack of insight amongst senior lawmakers into how the internet and technology actually works. Something that should be of concern for the big tech companies, given that increased US regulation of the sector now seems increasingly likely.
Changing with the times
Big brands of course don't have the same luxury as the US Congress when it comes to remaining ignorant of technological progress. The need for big organisations to adapt to our ultra-connected, data-centric world became even more pressing this year, and digital transformation showed impressive staying power as a buzzword. But as digital now permeates everything we do, it has become an increasingly meaningless term.
Focusing on the idea of digital and data maturity can provide more clarity for brands however, not least in helping them identify the specific changes they can make to serve their audiences better, sooner.
The charity sector in particular faces a 'change conundrum', according to Signal's Senior Planner Mark Dibden - with a current lack of commercial urgency reducing their likelihood to take action, despite the knowledge that the world is rapidly changing around them. But as he suggests, data analysis can help provide the clarity needed to move forward so charities can work out the scale and speed of change that's right for them.
Breaking down internal silos was also a big theme at the Institute of Fundraising's annual conference, as evidenced by articles from Senior Planner Maxine Horsman and Marketing Manager Lauren MacRae:
Practising what we preach
We've also been busy breaking down internal barriers at Signal. In November we announced that Brightsource and Signal have merged, bringing together our expertise in digital, analytics and decisioning (Signal) with our expertise in automation and marketing operations (Brightsource). See Managing Director Barney Hosey's article for more details.
Earlier in the year, Signal's Strategy Director Phil Adams announced our purpose and principles, and explained the process involved and why getting it right is so important:
"We believe that if we get the culture right, we'll get the work and the client relationships right, and if we get those things right, commercial success will take care of itself."

Our commitment to chasing a vibrant culture was exemplified by initiatives such as our annual Wellness Week and an incredible effort from our intrepid team of China Trekkers who raised over £7,900 for The British Heart Foundation.
An Event-ful  2018 for Signal
As well as creating not one but two websites for The European Championships (one of 2018's major international sporting events), supporting the Innovative Medicine Initiative and European Diabetes Forum, and continuing to support the world's biggest arts festival, we were also involved in a few other happenings this year:
All in all, it's been a busy year for us and our clients, and no doubt for all of our colleagues across the marketing industry. Here's to another unpredictable year in 2019. But first, let's enjoy a well deserved festive break!